---
Saturday, February 26th, 2011 | by matthew mcglynn
The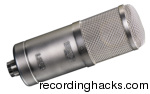 Aseyer L36B is a premium large-diaphragm condenser microphone, made in China. It has a fixed Cardioid pickup pattern, a beautifully simple amplifier circuit, and a transformer-coupled output. At a glance, it's a very interesting mic for vocal and voiceover applications.
(No, you've probably never heard of it, but that's what RecordingHacks is for!)
I invited my pal Blair Hardman over to record some voiceover samples through the L36B and a couple other mics I had lying around, one of which was a vintage Neumann U87. Unmarked audio samples are below; take a blind listen and pick what you like without the burden of your preconceptions.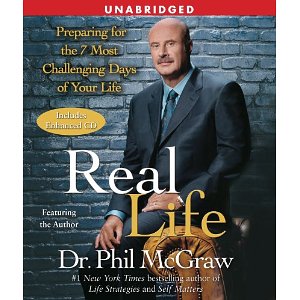 Blair is a bassist, studio owner, and professional voice actor, with a shelf full of CDs, radio spots, and audiobooks to his credit. It is a little-known fact that when Blair recorded the audiobook version of Dr. Phil's Real Life: The Seven Most Challenging Days of Your Life, he had to grow a mustache first.
Well, not really.
Voiceover Audio Samples
All tracks were recorded dry at 24-bit, 44.1 kHz using the BLA-modded preamps in my Digi-002. Tracks were gain-matched in Pro Tools, to match the peaks of the first words of each clip. Samples were bounced at 24-bit, then converted to 16-bit MP3 at 320kbps using Peak LE 6.
[24-bit WAVs: U87, CM-87, AT4047MP, L36B]
The Microphones
Although all the microphones user are solid-state condensers, there is a lot of variation among them. Capsule sizes range from ~25–36mm. Sensitivities range from 8mV/Pa–30mV/Pa. Prices range from from $379 to $4700 (!).
What to listen for
I always tend to hear the differences in high-frequency response first. But the fact that there's a large-diaphragm Neumann in the lineup means we should listen for the magical midrange that Neumann's LDCs are famous for. How believable and how emotionally compelling is the voice in each take?
Listen also for the dynamic range, or the 3D quality of each track. Some of these mics sound more open, more lifelike, more dimensional, but it's not just a matter of frequency response.
Retro-Encabulator
The script Blair used is an excerpt of the infamous "Retro-Encabulator" parody from Rockwell Automation:

Rockwell Automation

The lineup consisted simply of six hydrocoptic marzelvanes, so fitted to the ambifacient lunar waneshaft that sidefumbling was effectively prevented. The main winding was of the normal lotus o-deltoid type placed in panendermic semiboloid slots of the stator, every seventh conductor being connected by a non-reversible tremie pipe to the differential girdlespring on the up end of the grammeters.
Contacting Blair Hardman, Voice Actor
If you need a radio spot, a narrator, or a male voiceover talent, contact Blair Hardman via his website, BlairHardman.com.
If you haven't seen his Ignite talk, Everything You Need to do Voiceovers, and One Thing You Don't, it's a great intro to voice acting:
What did you like?
How did the L36B fare against the grandaddy of LDC FETs, the U87?
Speaking of which, if you had $3200 to spend on a VO mic, would you pick up a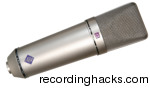 U 87 Ai or the CM-87 plus, say, any six other broadcast/VO mics that catch your fancy?
We are working on a fuller review of the L36B. In the meantime: voice actors, directors, and recordists, I would enjoy hearing your comments about the audio samples above!
Posted in Microphones, Shootouts, voiceover | 20 Comments »
---
---
---