---
Monday, June 18th, 2012 | by Jason Miller
As an engineer, I get asked all kinds of questions from home recording enthusiasts. Lately, following some of my recent online declarations of love for the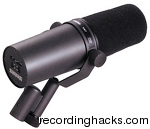 Shure SM7B, one of the more frequent questions has been what preamp or audio interface to pair it with. So, we decided to test the SM7B with a slew of budget home studio interfaces.
Allow me to begin with the SM7B… While it seems to be gaining popularity, I think it is still one of the most overlooked microphones in the home studio world. It is used by dozens of top recording engineers all the time and has snuck its way in front of some pretty heavy-hitting crooners like John Mayer, Keith Urban, Bono, and a relatively unknown singer named Michael Jackson on a fairly obscure album called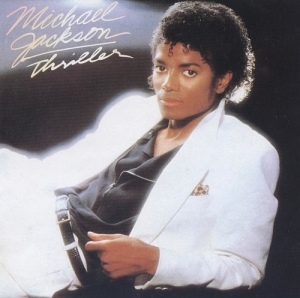 Thriller!
Not only is it a superb vocal mic, not only is it a staple in the broadcast and voiceover world, but it sounds fabulous on guitars amps, bass amps, banjo, mandolin, drums, and it is probably my favorite mic to put on a hi hat.
All that being said about the SM7B, it is also notorious for one more thing: low output. This means it needs a lot of gain… and if you're recording something especially quiet you'll need a ton of gain. Inexpensive preamps tend to not have have much gain, or they do at the cost of more noise. I set out to discover the best audio interface solution for the budget SM7B user.

The Test
The test was on a voiceover. This seemed like a good place to start, given that many new SM7B owners are using the mic for vocals or VO work. VO also offered a good medium-volume audio source. Here are the audio interfaces we tested…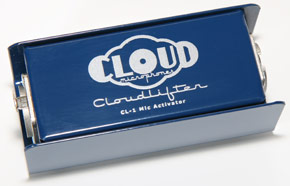 We also tested every mic using a Cloud Microphones Cloudlifter, which is a phantom powered box that adds about 25dB of extra gain to a dynamic mic's output level. [See our review of the Cloudlifter CL-1. –Ed.]
We sent a tone through each interface before every test to ensure that they were all adding the same amount of gain [50dB ±1 dB]. Once in Pro Tools, I applied the same compression, de-essing, and limiting to each pass. I did this to maximize the volume of each track as it would be in a real VO situation. After everything was organized in the session, I compared every clip, one after another, listening for sound quality and noise. Ready for the results?
The Results
To keep this simple, I have divided the interfaces into three categories: The ones I would not recommend, the ones I would recommend, and the ones I would recommend with a Cloudlifter.
Remember, these recommendations are targeted at SM7B users; the interfaces that are "not recommended" below might be perfectly suited to other tasks (including higher-output microphones and louder sources).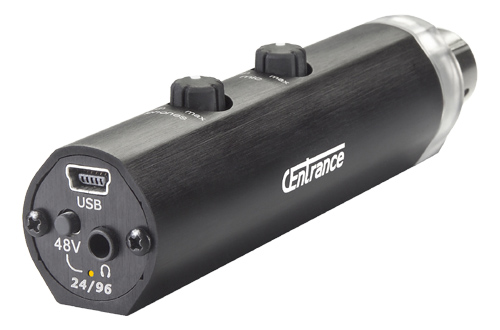 CEntrance MicPort Pro:
Not recommended for SM7B.
While the design is cool, as it fits nicely on the end of a microphone and is completely USB powered, it did not offer much gain without also adding the most noise of the group. While the Cloudlifter improved its performance more than any other interface, the Micport Pro was still too noisy for VO work with the SM7B.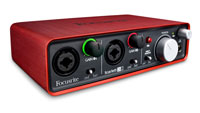 Focusrite Scarlett 2i2:
Not recommended for SM7B.
While the 2i2 sounded good… when paired with the SM7B it was simply too noisy. The Cloudlifter improved its performance a little, but not quite enough for my recommendation.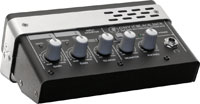 Mackie Blackjack:
Recommended for SM7B with Cloudlifter.
The Blackjack was probably the easiest interface of all. It felt good, and it played with Pro Tools very well. It also sounded the most sonically unique of the bunch as it was a bit more robust. Depending on what you're recording that may be a good or bad thing.
As much as I really liked this interface, it had a bit too much noise for VO work with the SM7B. However, when paired with a Cloudlifter, I think it performed marvelously.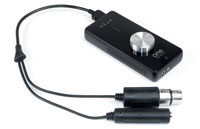 Apogee ONE:
Not recommended for SM7B.
This one is tricky. The SM7B paired with the Apogee ONE yielded too much noise for a VO. The Cloudlifter improved its preamp performance significantly and greatly reduced the noise. However, I would have a hard time recommending it over another similarly-priced interface that works fine without the Cloudlifter. And all cards on the table, I found the controls cumbersome to use compared to other interfaces with knobs.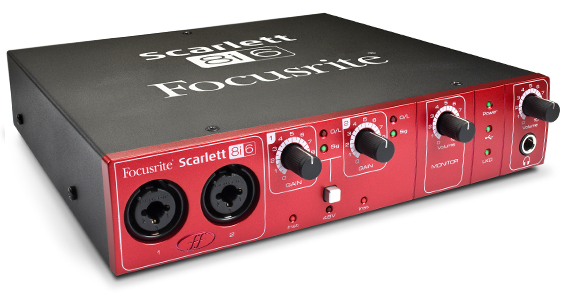 Focusrite Scarlett 8i6:
Recommended for SM7B.
To me, the 8i6 sounded just like the 2i2… only with less noise. It probably has the most noise of the interfaces I would recommend, but it also has more I/O capabilities than the others. This one probably wins the "bang for your buck" award.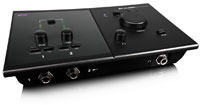 M-Audio Fast Track C400:
Recommended for SM7B.
This baby is quiet, and sounds great! I felt like it had the tiniest bit of warmth to it compared to the others, and the noise floor was quite low. It also played very nicely with Pro Tools, which is more than I can say for some of the other contenders.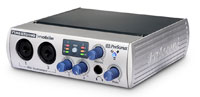 PreSonus FireStudio Mobile:
Not recommended for SM7B.
The Firestudio, by itself, was too noisy for the SM7B. And although the Cloudlifter improved its signal/noise ratio, the resulting cost is too high for my stamp of approval.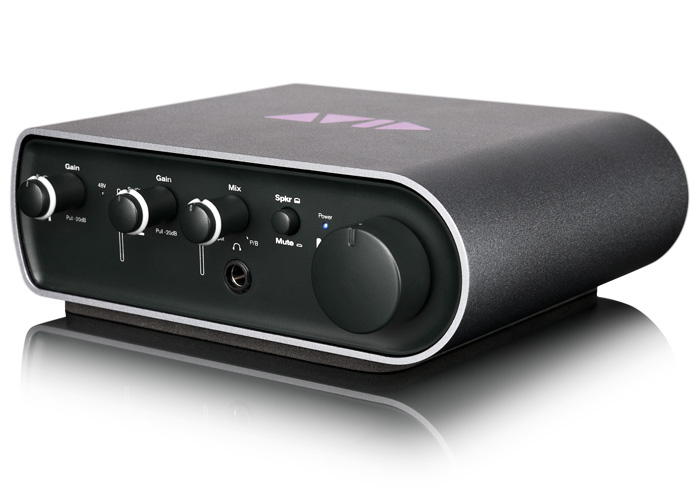 Avid MBox Mini, 3rd Generation:
Not recommended for SM7B.
The MBox sounded great. It sounded very similar to the C400, with maybe a little higher noise floor. The problem is that it is $50 more expensive than the C400, and only has one mic input. It might be a decent way to go if you can save some money bundling it with Pro Tools software, and you really only ever need one mic input… but beyond that I'm not sure it's the best option.
The Summary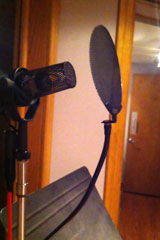 I think the most unexpected part of this test was just how similar most all these interfaces sounded. There may have been one or two that sonically stood out, but all the rest were fairly indistinguishable. My decision pretty much came down to noise and price. All that being said, the M-Audio Fast Track C400 stood out the most for me. If you are in the market for a small audio interface and a microphone, I strongly suggest you give the M-Audio C400 and Shure SM7B a try.
The Samples
Below are all the audio samples I based my evaluation on. Take a listen for yourself and see what you think!
Note: The VO script is not from Shure marketing. The talent, Eli Chastain, loves the SM7B as much as I do, and wrote this script at the session.
These samples have been processed using compression, de-essing, and limiting, as I would do if I were using the audio for a commercial voiceover. Download the 24-bit WAV archive, which includes the Cloudlifter samples, plus the dry/untreated tracks too, here [75 Mb .ZIP archive].
About the Author

Jason Miller is a producer and engineer based in Nashville, TN. Visit him online at JasonMillerMusic.com.

The SM7B sessions took place at Bryan White's Shmowland Studios in Nashville.
matthew mcglynn

Interface Selection

Jason and I selected the audio interfaces for this evaluation based on two criteria:

We required a 24-bit ADC, because in a torture test of preamp gain and noise, no 16-bit device could compete.
We limited the selection to interfaces with a street price below $250.

We hope to publish a followup piece comparing high-end analog preamps.

Caution!

Readers, please be aware that this evaluation is not intended as a comprehensive review of any of the participating audio interfaces. I suspect all of these units perform admirably for common home recording tasks. Our results are specific to the Shure SM7B, a famously low-gain dynamic microphone, and a quiet source (a speaking voice).

Paired with higher-output microphones, or louder sources, any of these devices would probably sound great. See, for example, my own review of four low-cost USB interfaces from late 2009, as it includes a fuller evaluation of the Micport Pro: USB Audio Interface Shootout.

I encourage all readers to download the WAV audio archive and listen closely to determine which interface sounds the best.

Disclosures

This evaluation was conceived in conjunction with Shure, for the express purpose of identifying great preamp/interface devices to pair with the SM7B microphone.

Shure covered the cost of the sessions, but was not involved in the review or evaluation process.

We received no compensation from Avid/M-Audio, Focusrite, CEntrance, Cloud Microphones, Mackie/LOUD Technologies, Apogee, or PreSonus. These companies provided evaluation loans of interface gear for the purposes of this review. All this gear is being returned.

Special thanks to Front End Audio for a last-minute loan of an Mbox Mini, which could not be obtained in time from the manufacturer.

Support This Site

If you found this evaluation useful, please consider purchasing through our affiliate vendors:
Posted in DAW, Shootouts, voiceover | 95 Comments »
---
---
---