---
Thursday, April 10th, 2008 | by matthew mcglynn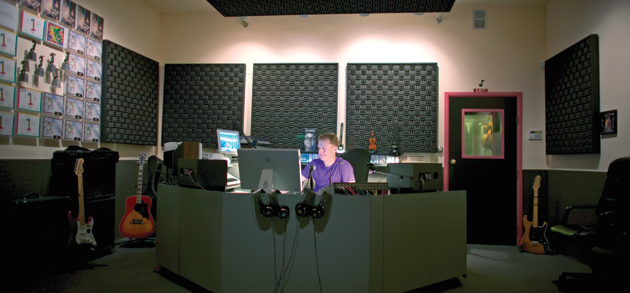 Congratulations to Blair Hardman and Zone Recording for the feature article in North Bay Biz: Zone Recording is giving voice to the North Bay.
Blair has been part of the Sonoma County music scene for a long time, and the scene would be a lot less rich and interesting without him.
I'm hoping to post a photo tour of Zone Recording here in a couple months. It's a classy studio, and Blair is every bit the calming presence described in the article. I've not recorded there because, well, then I'd have less excuse to collect my own gear… but I can say I'm a client, because Blair helped me extract some old half-inch and ADATs that led to the publication of a pretty great little tune called No Regret (free MP3, creativecommons licensed).
Read more about Blair and Zone Recording at blairhardman.com.
Kudos to Blair and the Zone crew, and keep the good music coming!
Tags: blair hardman, recording studio, zone recording
Posted in Studios | No Comments »
---
---
---