About RecordingHacks.com
What is this place?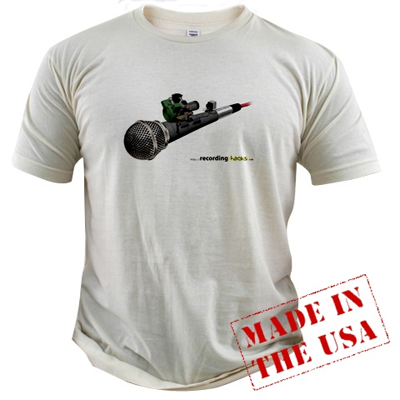 RecordingHacks is an online magazine about recording gear and techniques and the world's best microphone database and search engine.
About The Microphone Database
The microphone database came about primarily from my frustration in researching SDCs for drum overhead use a few years ago. There is a ton of good information about microphones online, but it's diluted by 10x as much junky information, making the useful data hard to get to. I think our mic database solves that problem.
Every mic profile contains the mic's specifications, links to all the best reviews and forum exchanges, a list of related microphones, a tag cloud describing the mic's characteristics, and a long description that includes, as appropriate, the mic's origin and history, construction and circuit details, common applications, insider information, and more. Modification and upgrade opportunities are provided, with a sidebar showing links to commercial modders who can help non-DIY types. And finally, for boutique mics, I interview the mic's designer to get a fuller glimpse into the mic's design intent and some of the technical magic embodied in the physical microphone.
Microphone frequency-response graphs are presented in a common size and scale, facilitating comparisons. Click any such graph to see our new (November, 2010) graph-overlay tool, which will stack up two frequency graphs for direct visual comparison.
The database provides four distinct navigation schemes for all this information: browse by vendor, browse by tag cloud, search by mic type or classification, browse by "related mics."
Who runs this place?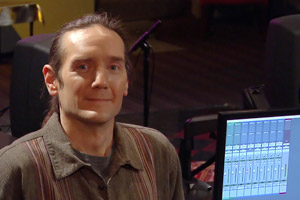 My name is matt mcglynn. Read more about me here.
If you want to reach me, send an email to my first name (matt) at this domain, or leave a comment below. Also you can follow me on Twitter.
Thanks for reading, and welcome.
Who else is here?
I have been blessed with assistance from a number of industry insiders, notably David Royer of Mojave Audio and Royer Labs, David Bock of Soundelux and Bock Audio, Klaus Heyne of German Masterworks, Oliver Archut of AMI/Tab-Funkenwerk and Lucas Engineering, Tony Merrill of Stephen Paul Audio, Brent Casey of PMI/Studio Projects, and Bob Crowley of Crowley & Tripp.
See also the Credits page.
Links and Banners
We welcome your referrals! See a selection of mediocre banners (and feel free to submit better ones).
How can I help?
Submit a story, or story idea. Send us rumors about new gear. Take photos of microphones. Add mics to the mic database. Make awesome recordings. See the five ways to get in touch on the Contact page.