---
Saturday, March 12th, 2011 | by matthew mcglynn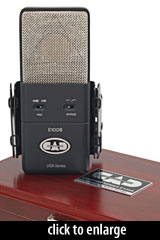 My friends at CAD sent out an E100S for evaluation. The timing is great, because we're giving away one of these in about two weeks — see the contest!
I put the E100S up against some of my favorite mics to get a baseline on the mic's performance. So far, I am impressed! Check out the audio files below to see if you agree.

Hammer Dulcimer

CAD Audio E100S[audio:http://recordinghacks.com/sounds/samples/e100S/dulcimer-e100s.mp3]




Audio-Technica AT4047MP[audio:http://recordinghacks.com/sounds/samples/e100S/dulcimer-at4047mp-c.mp3]
These two mics are both FET condensers, but beyond that have little in common — different capsule designs and sizes, different amplifier and output circuits. Nonetheless, on this passage the two sound very similar. The E100S has a bit more more articulation in the high frequencies, and the AT4047MP has more low-frequency girth, but it's a subtle difference. I'd use either mic without hesitation (although I'd back the mic up by 12–18'' first).
VO
(With apologies to real voice artists, I recorded myself for this one.)
First, I put the E100S side-by-side with the Lewitt LCT 640. I adjusted the preamp gain to yield the same signal level from both mics — the E100S, at 28mV/Pa, has a hotter output level than the LCT-640 (13 mV/Pa). My preamp is a BLA-modded Digi 002; samples were recorded at 24-bit/44.1kHz, then converted to MP3 via Peak LE.

CAD Audio E100S[audio:http://recordinghacks.com/sounds/samples/e100S/E100S-VO-comp.mp3]




Lewitt Professional Audio LCT 640[audio:http://recordinghacks.com/sounds/samples/e100S/LCT640-VO-comp.mp3]
The two MP3 samples sound very similar to one another. The original WAVs were easier to distinguish, with the LCT640 sounding a bit more compressed, and the E100S sounding a bit warmer. I don't find any problems with popping or sibilance with either mic; they both sound great.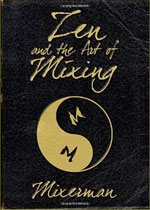 Next, I recorded a short excerpt from Mixerman's wonderful new book, Zen and the Art of Mixing
, using the E100S and a modified AKG C460B.
The C460B is not a typical VO mic. In fact, the AKG CK-series capsules are so sensitive to plosives, pop filters are mandatory for any sort of vocal use.
Originally I'd had a U87 sample here, but I'm not confident of that sample's integrity, and I don't have the mic on the premises for a retest. But I found the C460B to be a pretty close match for the E100S in terms of basic tonality. Further, I have the AKG CK-63 Hypercardioid capsule, which is closer to the polar pattern of the supercardioid E100S than any Cardioid mic would be.
Finally, it struck me that neither my C460B, as modified by Jim Williams of Audio Upgrades, nor the E100S have an output transformer.
The excerpt is the second of "Mixerman's 10 Steps to Better Mixing."




CAD Audio E100S[audio:http://recordinghacks.com/sounds/samples/e100S/rule2-e100s-3.mp3]




AKG Acoustics C 460 B[audio:http://recordinghacks.com/sounds/samples/e100S/rule2-C460BHC-3.mp3]
Both mics do a great job of capturing high-frequency detail. Tonally, I find these two mics to be extremely similar, at least on this short sample.
But there's a distinct difference. Turn up your monitor volume and listen to the noise floor at the end of the sample — the E100S is silent! Compared to the 460B, it sounds almost gated. Awesome.
These samples were recorded at a distance of 10 inches. When worked closer, the E100S gains low end due to proximity effect. It seems to have a sweet spot at about 6 inches, where (on my voice, at least) it picks up an authoritative amount of low end without sounding muddy or rumbly.
Take one home?
If you'd like a chance to win an E100S, just log in to this month's microphone giveaway. Update: The March giveaway prize, an E100S, was won by Jon Tidey of AudioGeekZine. Check the microphone giveaway page for this month's prize.
We're looking forward to trying the E100S on more voices and instruments soon.
Posted in Microphones | 7 Comments »
---
---
---