---
Sunday, November 14th, 2010 | by matthew mcglynn
Introducing… The Microphone Show!
Mathew Trogner and I joined Paul Simmans and Stephen Hart at the fabulous Loudville Studios to talk about mid-side recording. Chi McClean played acoustic guitar and tolerated numerous invasive "B-roll" procedures.
The genesis for this show was Mathew's acquisition of a pair of vintage Neumann mics, the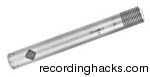 Neumann KM 88i. These things are miracles of design, packing a back-to-back pair of Neumann's famous 0.7-micron nickel diaphragm capsules into a 21mm pencil mic. The KM 88 is essentially a FET version of the better-known KM56. Both are three-pattern mics (Cardioid, Omni, Figure-of-8).
Mathew didn't seem inclined to give me those KM 88's, so to hear what I would be missing, I wanted to compare them to my all-time favorite small-diaphragm condenser, the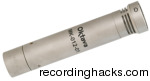 Oktava MK-012. The only problem: we'd cooked up the idea of a show about mid-side technique, which requires both a Cardioid and a Figure-of-8 microphone. I only had Cardioid capsules for my '012s.
Enter my friends at Oktava Online. They sent a genuine, made-in-Tula figure-8 capsule for evaluation. Thank you, Denis and Natalia!
With concept in mind and gear in hand, we leaned on Chi McClean to give us something awesome to point the mics at. You might remember Chi from the Lauten Listening Party last year, or his Loudville concert broadcast.
We were joined by audio engineers Paul Simmans of Loudville and Stephen Hart of The Site. Stephen's experience deserves mention; his engineering and mix credits include David Bowie, Santana, White Stripes, and Stevie Ray Vaughn.
Check out the video to learn a bit about mid-side recording, and to hear the Oktavas and the Neumanns on Chi's guitar. Or, hear the raw audio from this session using the links below.
(To reconstruct the M-S stereo track, clone the "side" channel and invert it, then pan the two side channels hard L and R, and group them so the gain of both channels is equal. The louder the "side" channel, the wider the apparent stereo field. The "mid" channel should have its output centered.)
Episode 1 Session Audio
Update 2010-11-27 – with respect to the comments about time alignment of files, we are sorry to say we've found an export error in the original MK-012 WAVs. I've just replaced both files. If you align them at 0:00, there is no time discrepancy.
To those who have written to comment on the similarity between the "mid" channels, be aware that my MK-012s were modded by Michael Joly of OktavaMod.
Before you go, please leave some feedback about the show. Have an idea for a future episode? Want to join us for a session? Care to donate a pair of vintage Neumann microphones to me for no particular reason? 🙂
Tags: chi mcclean, Mathew Trogner, microphone show, Paul Simmans, Stephen Hart
Posted in Microphones, Reviews, Shootouts, Studios, Technique, Video | 24 Comments »
---
---
---