---
Friday, November 20th, 2009 | by matthew mcglynn
We all read about new microphones all the time — especially those of you who hang around this website! — but we don't very often get a chance to hear them.
Sure, we can download audio clips, but without hearing the instrument in the room, it's anyone's guess what sort of translation the microphone might be doing.
Lauten Audio is working to patch this disconnect, by hosting a series of listening parties around California. These events provide an opportunity to hear Lauten's mics on real artists, through great signal chains, over great monitors, in treated control rooms.
Wondering which of these three large-diaphragm mics might be most flattering on a particular instrument? Curious how a specific mic might sound if it were closer to the source? Want to hear the difference between omni and cardioid on guitar or vocal? We did all of the above.
Matt Boudreau of Broken Radio studio was our host for the evening. This studio has a long history in the area; it was built in 1969 by Mercury Records, and the live room was designed by Bill Putnam (of Universal Audio) in 1971. The live room kills. Matt's gear collection does too.
Somehow Matt had convinced local songwriter Chi McClean that spending the evening singing and playing guitar while a swarm of engineers moved microphones around would be a really good time. Chi put in a full night's work, switching tirelessly between vocal takes, acoustic guitar, and electric. He picked an ideal song for the night — a mid-tempo 6/8 rock tune with acoustic and electric guitar, drums, vocals, and Hammond. It will be on Chi's new CD, due early in 2010, and it's going to be a hit.
Brian Loudenslager, founder of Lauten Audio, was on hand, along with the crews from event co-hosts Summit Audio and Cutting Edge Audio. And also CalTrans… a jackhammer crew set up right in front of the studio, and spent the evening drilling big holes in Mission Street. It is a testament to the studio's great design that the noise was completely inaudible during the mic test. A couple heavy, soundproofed doors and a long hallway buys a lot of isolation.
We started with Chi singing into Lauten's flagship vocal mic, the Oceanus (about which you can read much more on the Oceanus profile in our mic database). Matt recorded three takes, switching between a Great River ME-1NV pre, a vintage Telefunken V76, and a UA M610. They all sounded great, but everyone in the room preferred the Great River. For big, intimate vocals, the Oceanus through a Great River is a magical combination.
Later, Matt lined up all four of the Lauten mics, and Chi sang a verse and chorus into each, allowing everyone in the control room to A/B the four mics through identical signal chains. Choosing the 'best' mic for a song depends on the song's arrangement and instrumentation, the singer, the delivery, and the room, but for my money the Oceanus was more often than not the mic I'd reach for first. I love the high-frequency presence of the Horizon on instruments, but the midrange detail of the Oceanus can really sell a vocal take.
The Lauten mics each deliver a different tone. The capsules are wildly different, from the 20mm capsule in the Torch to the 38mm behemoth in the Oceanus. The circuit topologies are different — for example, the Clarion is a transformer-coupled FET, the Torch and Horizon are transformer-coupled tube mics, and the Oceanus has a dual-tube, transformerless design. Each was designed to produce a specific sound. As a result, the group of four covers a huge sonic territory.
Two of the Lauten LDCs have large bodies, so it was a challenge to get the capsules close together on the 12th fret of Chi's acoustic guitar. And as a result, the mics sounded a little different from each other just by virtue of their position relative to the instrument. Still, they all sounded great, and a choice among them would depend on the specific needs of the track.
We even put one of the mics (Clarion or Oceanus, I don't remember) over the tail of the guitar, where it delivered a beautifully round, full tone.
We played with the pattern control on the Oceanus on Chi's acoustic. Having a fabulous room makes this sort of test fun; flipping from Cardioid to Omni brought in a bit of ambience, perhaps a little less up-front focus on the string sound, but was in no way boomy or brittle as it might be in a smaller or less-tuned space. Which I mention just to point out that whatever your mic is, the room is either making it sound better or making it sound worse.
We checked out all four mics on the studio's vintage Mesa cab too. I personally didn't love the sound of this guitar and cab combination. Some of the attendees were wishing for a more-traditional 10'' speaker, something they could more easily relate to.
I would have liked to hear these mics on drum kit. I believe Matt Boudreau said he loves the Horizons as overhead mics. Former Fates Warning drummer Mark Zonder does too.
By the end of the night, I think most of the attendees were impressed with the sound and versatility of the Lauten mics. It's clear Matt Boudreau is a fan of the gear, and very clear that he knows how to get great sounds out of it. All this worked together to increase the lust factor.
Doing nothing to stem that lust, Brian put everyone's name into a mic box after the demos, and picked a winner: Thomas Evans went home with a brand new Lauten Clarion, courtesy of Cutting Edge Audio. It's safe to say he was excited about it (and safe to say everyone else was jealous).
For news about upcoming Lauten events, check out the Lauten Audio Blog.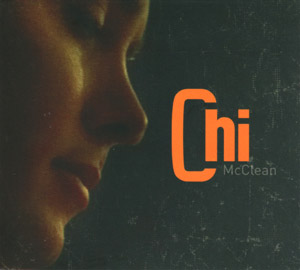 In the meantime, here's your chance for a free CD. Chi sent me home with extra copies of his first solo release, Something Out There. I'll send one to each of the first three commenters who can use the name of a Lauten microphone in a sentence.
Thanks and shout-outs to Brian, Lauten Audio, Matt Boudreau and Broken Radio, Summit Audio, Cutting Edge Audio for an educational demo and a fun evening.
See the full photo set (on Flickr).
Tags: brian loudenslager, broken radio, chi mcclean, lauten, thomas evans
Posted in Microphones, Shootouts, Studios | 6 Comments »
---
---
---