---
Wednesday, June 9th, 2010 | by matthew mcglynn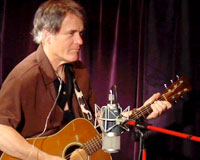 If you enjoyed the Tube mic shootout for voiceover we posted a few weeks back, you'll be happy to know that the powerhouse team of Mark Keller and Mathew Trogner sent a second beautiful HD movie of the same three tube mics being used on Keller's acoustic guitar.
As before, we have the original audio WAVs too; just scroll down.
The Contenders
Here's a recap of the mics in the lineup:
The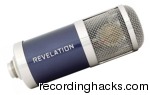 MXL Revelation is a multipattern mic with MXL's K67-style capsule and a Russian-made EF86 pentode tube. It has a higher noise floor than does the Gemini II, but probably less self-noise than a vintage U47. Hear more samples in our MXL Revelation review.
The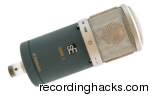 SE Electronics Gemini II is a dual-tube condenser with a fixed Cardioid pattern. The use of a second tube in the output stage gives the mic a distinctive color. (If you like this mic, be sure to check out the new multipattern Gemini III.)

The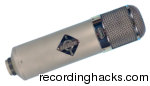 Neumann U 47 needs no introduction, but for the sake of comparison we'll state that it was a tube-and-transformer mic with a unique combination of components — capsule, transformer, tube, circuit design, grille — that give the mic a sound that has never been truly replicated.
Signal Path
The mic pre was Loudville's Millennia Media HV-3R. The converter was a Digi 192. The tracks presented below are "dry" — no outboard gear, no plug-ins.
Audio Samples
The soundtrack in the above video has been through 3-4 generations of lossy compression, so we have the original 16-bit, 44.1kHz WAVs here. These have been RMS-normalized in an attempt to provide relatively equal gain across the three clips:
As with the VO test, I'll withhold my comments to give you an opportunity to listen with unbiased ears. What do you hear? Listen for transient response, noise floor, depth, detail, warmth, pick definition, body resonance, and emotional content. Yes, it's all in there!
To find out which mic recorded each clip, click here.
Credits
Special thanks to audio engineer Mathew Trogner, Mark Keller, and the gang at Loudville Studios for making this happen!
Thanks also to MXL and Fingerprint Audio for providing the Revelation and Gemini II.
Now, slip on your headphones! What do you hear? Which do you like?
Tags: Loudville, Mark Keller, Mathew Trogner
Posted in Microphones, Reviews, Shootouts, Video | 11 Comments »
---
---
---