---
Monday, September 14th, 2009 | by matthew mcglynn
Transformer swaps for ribbon microphones are perhaps the commonest mod in the industry. Most ribbon-mic modders upgrade stock transformers as part of their service.
Manufacturers have noticed. Several now offer optional upgraded transformers on factory-new mics.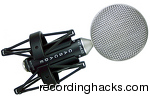 The first such vendor I noticed was Cascade Microphones. Michael Chiriac offers Lundahl and/or CineMag transformer upgrades on most of the Cascade ribbon mics, such as the Fat Head, X-15 Stereo, and Vin-Jet.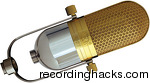 Not long ago, MXL began offering optional Lundahl transformers on its new R77 Ribbon. The R77L is described by MXL as a limited edition. If it sells well, though, I'm sure MXL will expand its inventory of "pre-modded" mics.
Just this week, Oktava-Online began offering the Lundahl LL2912 in all three current-production Oktava ribbon mics: ML-53, ML-52, ML-52-01.
Be sure to see the ML-52 profile for a before-and-after graph of the mic's frequency response. The low-frequency response change is huge!
Swapping a ribbon-mic transformer is pretty easy, but not nearly as easy as buying a mic with a great transformer in the first place. I think this is a great trend; I love to see microphone manufacturers learning from the community of modders and DIY-ers to bake some of those aftermarket improvements into new products.
See all known mics that include Lundahl transformers or CineMag transformers.
Tags: cascade, michael chiriac, mxl, oktava
Posted in Microphones | 4 Comments »
---
---
---