---
Sunday, May 13th, 2012 | by matthew mcglynn
Peter Wildoer's drumming on Static Impulse blew my mind. Give him 60 seconds, he'll blow yours too: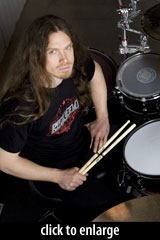 That album was a collaboration between Dream Theater vocalist James LaBrie and his longtime writing partner Matt Guillory. The band included Wildoer, Marco Sfogli (guitars), and Ray Riendeau (bass). The music is a crazy hybrid of styles — something along the lines of melodic progressive death metal. It won't appeal to everyone, but I've been playing the hell out of it for the past 18 months.
After Mike Portnoy left Dream Theater, Wildoer was one of the seven drummers invited to New York to audition. (Watch his audition on Youtube.) The drum throne ultimately went to Mike Mangini, but Wildoer made a huge impression.
When Peter's relentless schedule finally opened up enough to make time for an interview, I asked about Dream Theater, about Static Impulse, and a few obligatory microphone questions too. 🙂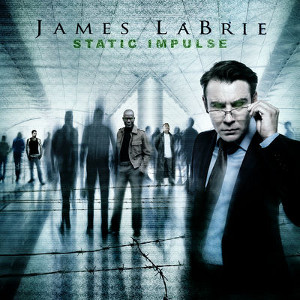 Static Impulse is one of my favorite albums of the past two years. Can you tell me about these sessions?
PW: Well, Matt Guillory and James LaBrie had worked on some songs for a while, and all the songs were almost already done when I got involved. Matt called me one day to introduce himself, and asked me if I was interested in playing drums on the album. Of course I was! I really liked the songs and felt that they fit my playing style very well.
All music was recorded during two weeks in Studiomega, Varberg, Sweden. The main heart of the studio is their Solid State Logic 6048G console, but they have lots of outboards too. Mostly the desk is used for analog summing and some preamps, while recording and most mixing is done in Pro Tools. The recording room is huge and my drums sounded amazing in there!
[Here's a "studio diary" video from Guillory… –Ed.]

I personally think that Static Impulse has among the best drum sound I've ever had. Much because of the great recording room, the equipment and the fantastic mixing by Jens Bogren at Fascination Street.
So the songs were pretty much complete already?
PW: Some songs were all done, but others were re-structured during the learning process. Some songs even had been re-arranged right before we entered the studio. When I was recording, I suddenly heard something else than what I had practiced to, and then Matt would say, "Yeah, we changed that the very last minute, hahaha."
We never rehearsed before the recording. All of us practiced the songs to the pre-productions at home by ourselves. Then we met for the first time in the studio.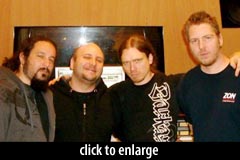 James was not able to be in the studio when we recorded the music, as he was on tour in South America with Dream Theater, but the rest of us — Matt, Marco Sfogli, and Ray Riendeau — were there together. Matt and Ray are from the US, Marco is from Italy, James from Canada and I'm from Sweden, so we're scattered on the globe, hahaha. All of them are fantastic musicians and I'm happy to be a part of this amazing band!
James Labrie mentioned in an interview recently that a new solo record is in the works. Have you begun recording it yet?
PW Yes, the new record is in the works. Since last album we now have Peter Wichers from Soilwork on guitar as well and he's also working on writing the new songs together with Matt. So far I've heard three songs and it sounds just great! A bit like on Static Impulse, with great groove, fantastic melodies yet heavy and modern. I can't wait to start working on my drum parts for this album. Also this time around we will most likely record in Studiomega and we'll see who will mix it.
Will you record more video of the tracking sessions?
PW: Definitely. I think we will film more this time around and try to make some kind of video diary from the studio. Personally I will try to shoot way more footage of me recording the drums as I personally like those kind of videos and quite a few people showed interest in the video from last time we recorded. We've even talked about having some kind of video chat from the studio where people can log in and get some live insights, we'll see…
How involved do you get with the recording process?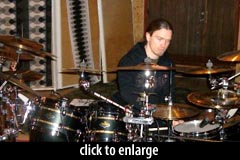 PW: I discussed everything from drums, cymbals, drum heads, tuning, microphones and preamps with Johan Örnborg who works at Studiomega and was responsible for the recording. We tried some different setups, but both Johan and I have done lots of recording and we kind of knew what we were heading for. The only difference from when I record in my own studio was the equipment, as Johan wanted to use most of his own gear.
[Peter sent a photo of the track sheet from the Static Impulse sessions. Nice preamp selection, eh?]
I know you are a Milab endorsee. What is your mic setup in your home studio?
PW: BDM-01 for kick drum inside (batter head),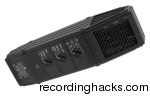 Milab Microphones VIP-50 for kick drum outside (front head), VM-44 for toms and overheads, VIP-50 for snare bottom side and DC-96 or DC-196 for ambience. Since my kit is fairly big I normally use three overheads, one in the center and one for each side left and right. Milab sounds absolutely amazing and I love the sounds!
Can you compare the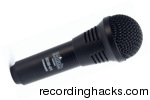 BDM-01 to other kick-drum microphones? The BDM is probably the most expensive dedicated bass microphone in the world (~$1300), so I am very curious about it!
PW: When Milab developed the BDM-01, I was asked to do some testing of the prototypes, as they wanted my opinion. I did some AB testing with other microphones. The thing with BDM-01 is that it delivers a very finished kick drum sound. For my personal taste, the BDM-01 has the right boost at the perfect frequency for a great "click" and "smack." The mid frequencies that you often don't want are cut out a bit. And lastly, there is a great steady bass sound in the low end. When I compared it to other microphones, no other mic came close to sounding as finished as the BDM-01 does.
Whether for Darkane or JLB, are you involved with the mixing of your drum tracks?
PW: Most of the time I'm closely involved in the mixing too. On some albums I've mixed my drums myself. Others I've been closely involved and present in the studio. And a few of the albums, I've just gotten mixes sent to me that I then commented.
I'm mostly picky about my tom and kick drum as I have a clear vision of what they should sound like. I also like natural sounding cymbals, of course, and when I use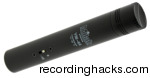 Milab VM-44 as overheads not much needs to be done to make them sound fantastic.
If it's a metal album I like the snare to sound a bit compressed which is very popular in metal today. I like to hear the compressor smack on the snare.
How was it to audition for Dream Theater?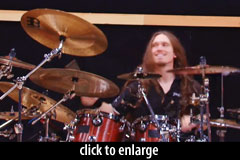 PW: That was an amazing experience to me! James contacted me through mail and asked me if I was interested in auditioning for them. That was honoring right there, just to get asked! This was only days after Portnoy left Dream Theater. A couple weeks later I got all the info about the audition, what songs we were to learn, who the other drummers were, date and time, etc. When I saw the names of the other drummer my jaws dropped to the floor and I just laughed out loud! Those drummers are the absolute elite of modern contemporary drumming. Just to be mentioned among those names was unreal to me.
[The other drummers: Marco Minnemann, Thomas Lang, Mike Mangini, Virgil Donati, Derek Roddy, and Aquiels Priester. -Ed.]
I had one month to prepare and at least two of those songs (particularly one song, The Dance of Eternity) are hard to learn as there are lots and lots of riffs and parts to memorize. I think I spent almost three weeks learning the parts and figuring out what Portnoy was playing. Then the last week or 10 days I practiced the songs every day. I knew I would be nervous at the actual audition and I wanted to be able to play the songs in my sleep — even if my mind wouldn't be present, my muscles would play the songs anyway, hahaha. I also spent about an hour each day leading up to the audition for working on speed and stamina on the technical side.
Once in New York for the audition, it was like walking in a vacuum. I was nervous even days before the audition day. Finally at the rehearsal space at S.I.R. NY I got more than a friendly welcome and time to set up my drums and warm up. Petrucci started jamming and we just went into this nice jam session that probably lasted for 15 minutes. After that we talked a bit and the guys are very down to earth and nice so I felt way more comfortable. We then played through the three songs, that sums up to total of close to 30 minutes!, and that went flawlessly. They even told me that they could have gone on stage that same day with me and it would have been great! I was extremely happy to say the least, hahaha.
Mike Mangini landed the spot as Dream Theater's new drummer, but I'm both honored and proud to have auditioned. To me, I think Mangini is the perfect fit for the band.
Big thanks to Peter, and to Mattias Strömberg of Milab Microphones AB for making the introduction.
If you haven't heard Static Impulse, you can preview it at Last.fm. Track #10, "This is War," is the one Wildoer was playing the video clip at the top of this interview. It's a great track, with some over-the-top drumming.
Posted in Drums, Interviews | 3 Comments »
---
---
---