---
Friday, February 12th, 2010 | by matthew mcglynn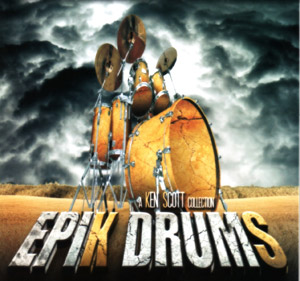 If you've ever tried to match tones across sessions, you know it's a challenge. Even if you have the same instrument, the same room, and the same mics, the sound can be different. Why? The mic isn't in exactly the same place. The gain and EQ knobs aren't in exactly the same place. The weather has changed. You've changed.
Now imagine trying to recreate tones from 30 years ago. Gear has come and gone. Studios have been torn down. Playing styles have evolved. It seems impossible.
And yet, legendary producer Ken Scott has done it anyway.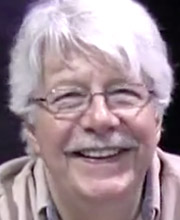 Apparently weary of being asked how to recreate some of his drum sounds from classic records of the 1970s and 1980s, from artists spanning the creative genres from Missing Persons to Mahavishnu Orchestra, Scott set out to build what will be one of the most amazing drum sample libraries to date.
We had a chance to sit down with Ken and an unexpected but welcome guest, drummer Rod Morgenstein, to talk about the EpiK DrumS collection. Ken talked about the process and some of the challenges of attempting to replicate his old sounds, while Rod reminisced a bit about recording with Ken 30 years ago.
The interview is in two parts. You don't want to miss part II (below!), I promise.
KS: I'm here to talk about my new collection, which is called "EpiK DrumS — a Ken Scott Collection," which is out through Sonic Reality.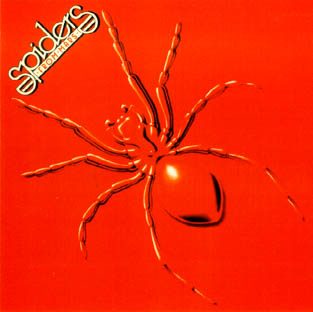 What we've done is, I got together with five of the drummers I'd worked with over the years, and we've recreated the drum sounds that we got on the original recordings, as closely as we possibly could, in a digital format for people to use at home and in the studio.
The drummers were Woody Woodmansee from the David Bowie band, Spiders from Mars, there was Bob Siebenberg from Supertramp, there was Rod Morgenstein who is with me here today from the Dixie Dregs, Terry Bozzio from Missing persons, and the amazing Billy Cobham from Mahavishnu Orchestra and his solo recordings.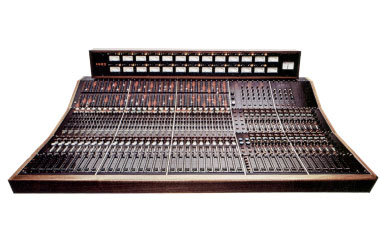 What we did, first and foremost, found the drummers. They all joined in and were more than willing to help out. Then we had to try and find studios that had Trident A-range boards [read more about the origins and history of the Trident consoles], which was the kind of board that I used for every one of the drummers at one point or another. Then it was finding studios that had Trident A-range boards that acoustically matched up to the setup we would have had when recording the band. Then it was the mics, they had to be the same. The drums, we rented through Drum Doctors in LA. as closely as we could to the original kits.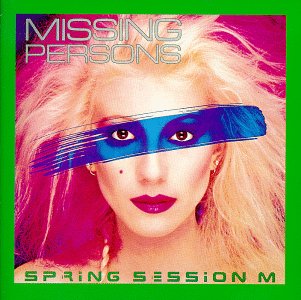 For some it was easy. Bozzio, he still had is Roto-Tom kit, so that was very easy. Cobham's kit was the hardest because he used Fibes kits, and they're no longer in existence. Rod also used Fibes. Rod's was a little easier. Billy's was clear acrylic, and very hard to find these days, but we got as close as we could and matched it up.
I had the drummers play along with their original tracks to match the sounds. Then I just had them play along so we could get grooves exactly the same as the recordings. Then just had them jam, and they played their asses off. It was amazing. It was great.
They played their asses off.
It was fascinating for me because every one of the drummers had moved on, from style, technique, drum kits especially were very different. And they had to somehow get back to their mindset from those days. It was interesting for me. I don't know how it was for the drummers; why don't we find out from Rod what it was like for him.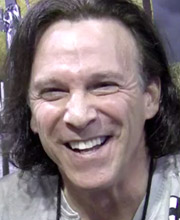 RM: Ken had asked me to learn somewhere between 8 and 10 songs from the two Dixie Dregs records that we had done with him, What If and Night of the Living Dregs. Some of the songs were relatively easy for me because the Dixie Dregs are still an active band. We tour every couple of years and we still will occasionally do some of those specific songs.
There are a few other tunes that we hadn't done in the 20-25 years since these records were recorded. So that took a little bit more time to learn.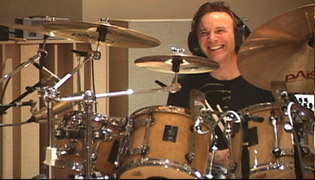 When we did the recording, the easy part was playing long with the original recording. I kind of played it pretty much how I had played it back then. I don't think you really forget some of your grooves and specific fills that you'd played. But then after I'd played along with the recording, Ken then said "now here's a click track. Try to remember the form of the song in your head, and play along with it to the best of your recollection, but just with one added extra challenge, and that is, when you finish your drum fill, you can not crash a cymbal into the downbeat of the next phrase."
Which, if you play drums, you'll certainly understand how difficult a task that is. It's nearly impossible to go around a drumset doing something wild and then not finishing your statement with the big kabong.
That was quite a challenge. It was funny at first. I eventually got it and was able to make it through the songs that way.
And then Ken said, "when you complete the song, if you're still feeling something, just continue jamming as long as you like." Sometimes I think I continued playing another five or 10 minutes. And then the poor guys at Sonic Reality, over the past year and a half, had to sort through the hours of drumming that all of us did to come up with the best few bars to make all of the different loops and things that are a part of the project.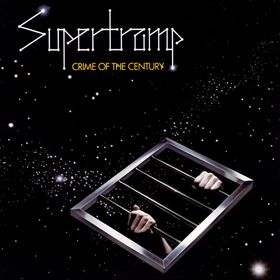 What are the most important components of a good drum sound?
KS: I started off recording [on a] 4-track. We had to make decisions back then on how the sound was going to be, right from the get-go. To do that we had to make sure that the sound was right in the studio in the first place.
So much of what I see today is, "OK, we'll get a rough sound in the studio and then we'll doctor it in the control room." That to me is completely the wrong way round. It's trying to make a silk purse out of a sow's ear. It always starts, both soundwise and artistically, in the studio. That's where it has to happen. And then, from there on it becomes very easy in the control room. You don't have to do much. Hopefully you're just taking an incredible performance and incredible sound and making it that much better.
For me, I guess it starts with the talent, the drummer and the drum kit, and then would be the mics, and from then on it should be easy.
What was it like to work with ken as a producer?
RM: I love to tell this story, because I think Ken would have a different perspective!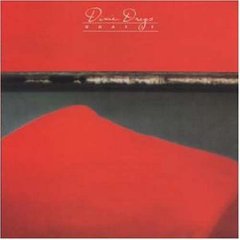 I'm very good at not showing my emotions, because I like to present myself as a team player. Before we actually went in the studio to record with Ken on What If, which is our first meeting, he took us into a rehearsal facility and had us run through the songs that we were planning on recording. I remember this specifically. The very first song we played for him was "Take it off the Top." This was just my second recording as a professional musician. I think a lot of younger musicians have a different perspective on reality. We tend to think it's all about… [getting] every lick that you could get onto tape, because you just want all the drummers out there that are listening to you to think the world of you. And sometimes you tend to think about the drumming just as the drumming per se, and not about how it fits with the song that you're trying to play. Part of the maturing process is recognizing that the song is the most important part of the big picture and what your drumming is supposed to do is just bring that important, perfect element to what that song needs.
So Ken said, "All right, let's hear 'Take it off the Top.'" We start playing, and I'm like [mimes wild drumming]… I'm this young, college music school graduate, and I have to get all my licks in there.
He stops the band and literally began to tear me apart, right and left. So by the end of the process of getting together, how we're going to play this song, I went from this [mimes wild drumming] to … eighth notes on the bass drum and ride cymbal, and just floor tom [on the backbeat].
[audio:http://recordinghacks.com/wp-content/uploads/2010/02/dregs_tiott_excerpt.mp3]
He didn't see this. Steam is coming out of my ears. I'm seeing myself throwing darts at him, going, "I hate this man. I don't ever want to do this again."
But, through the process, he kept saying to all of us, "You've got to trust me on this. I've been doing this a long time. I think, ultimately when you hear the end result, you're going to understand where I'm coming from."
And I remember getting the final mixes to the song. I know exactly where we were. We were sitting in the band bus. We were on tour a few months later, and we were getting ready to go see Emerson, Lake and Palmer in an arena, upstate New York. The record arrived. It was on a cassette. We all gathered around in our bus and listened to it, and it was like, "Yes! Yes! We are gods!" It was such a defining moment. And it was in that moment that I realized, I didn't know anything. Here's the mentor.
KS: You mean you hated me right up to that point!
RM: Not up to that point! Just the first day.
What is your favorite aspect of EpiK DrumS?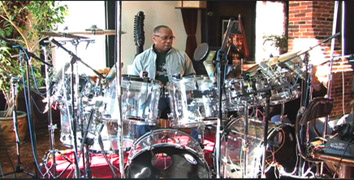 KS: EpiK DrumS has taken two years out of my life to put together, and there have been occasions when it seemed like a never-ending battle to reach the end of it. We finally have, and I'm exceedingly proud of it. It covers everything that I wanted, plus more.
It works as a sample library just for the drum sounds that can be played from Vdrums or any electronic drum kit, from a keyboard, anywhere you want to program just the separate sounds, it works great.
It works great for someone that doesn't want to have to play the drum parts themselves, they don't feel accomplished enough to do that … it's a lot easier to put drum parts together with MIDI and all of that, and everything is perfect.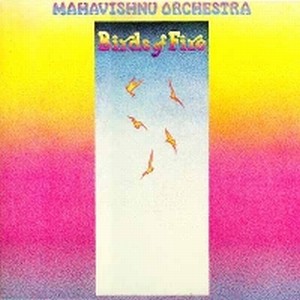 The grooves have more of the human-ality of playing drums. The snare drum isn't always exactly on the beat. The bass drum is not always there. Someone can piece together a much more human-feeling drum track, and a guitarist can play over the top of Rod Morgenstein or Billy Cobham and have an incredible drum track behind it.
The other great thing about it for me is that all of the drums are multitracked. Every mic is on its own track. There are a lot of engineers these days that I've come across that have never actually recorded a real drum kit. From an educational standpoint, with all of the mics being separate, they can learn how to at least mix live drums, with all of the problems that occur with that, such as the cymbals leaking into tom mics, squeaks, drummers that go "uh, uh, uh-uh uh."
We actually had to gaffer tape Rod's mouth, during the recording of one of the albums, because he was so noisy.
For me, EpiK DrumS works on every level that I've just spoken about, and I'm exceedingly proud about it.
Rod, you've had a chance to hear it. What do you think?
RM: I'm blown away by what I've heard, and I've only heard a snippet of it at this point.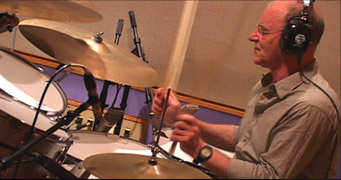 I think we, the drummers, had the easiest role in this, in that all we had to do is relearn a few songs that we'd already come up with the parts for, and just sit on the drum set for a bunch of hours and jam to our hearts' content. It was then what has had to take place over the last year and a half, or longer, to get it to the point where it's now available for people to make use of. I tip my hat to Ken and all of the engineers who have put blood, sweat, and tears into this incredible project.
I look froward to working with it myself, but I'm also very excited to know that there are people who will be making use of my drumming and the other guys' drumming for their projects and hopefully they'll find a lot of these things really inspiring.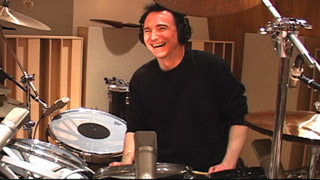 KS: I have to say, Rod says about the drummers having the easiest part in this… if you saw the sweat that was pouring off of all of them. They're all 30 to 40 years older when they originally played these parts. And they were having to play harder than they've played in many years. Being much older, it was tough for them. Each one gave 110%, absolutely.
RM: I also remember… Things are now — this is like psychotherapy!
I also remember, back then when we recorded, you kept telling me… I have to backtrack. I would say, "Ken, I want to the drums to sound big on these records that we do with you." He kept saying, "The more signal you can give the mic, the better the drums are going to sound. And so you have to hit the drums hard. As hard as you're hitting them, you have to hit them harder." And again, it proved to be true.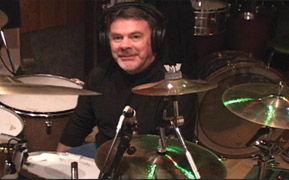 You can argue this to death. There are probably other engineers and producers that would say, "Nah, just play the way you play. If you want to just tap the drums, it's fine." But I find… and I've had other people I've worked with in recent years [who agree], "Hit the drums harder than you can imagine and you will be delighted with how the drums sound."
KS: I think what I've hope most for EpiK DrumS is that people will get it and use it in a totally unique way. It would be great to hear one of Rod's drum tracks, and someone's rapping over the top of it. Just to take what we did back then but use it in a modern form, in a totally different way. To hear that would be great.
Hearty thanks go to Ken Scott and Rod Morgenstein for their time, to Aaron Lyon for video production expertise, and to the crew at Sonic Reality for making it all happen! Watch for our review of EpiK DrumS in a few weeks' time.

Tags: Billy Cobham, Bob Siebenbeng, Ken Scott, namm, Rod Morgenstein, Terry Bozzio, Woody Woodmansee
Posted in Drums, Interviews, Video | 2 Comments »
---
---
---