---
Wednesday, February 25th, 2009 | by matthew mcglynn
The pro audio business is largely titillation-free. You won't see half-naked women hawking mics and compressors in Tape Op, just middle-aged audio nerds who spend too much time flipping knobs in recording studios. I saw no "booth babes" at NAMM — just a lot of tired engineers and marketing guys who looked like they'd rather be flipping knobs in a recording studio.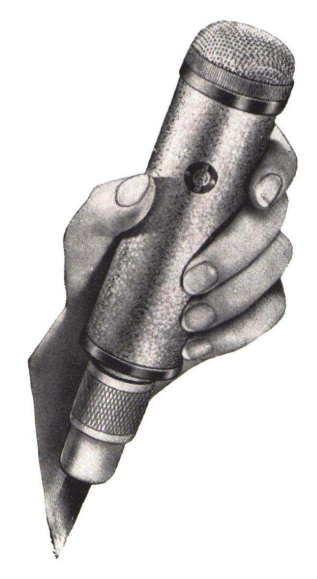 But then there's this: a marketing flyer from 1966 promoting the Neumann/Gefell CMV-563, being gripped/fondled by a disembodied female hand.
Go ahead and stare. 🙂
Is this inadvertently suggestive, or deliberately erotic? Cast your vote in the comments area!

This microphone is much more commonly seen with one of Gefell's famous bayonet-mount lollipop-style capsules, e.g. the M7. But that would have wrecked the illustration, assuming of course the photographer also had his mind in the gutter.
Damn, I don't know what it is, but I really want one of these microphones now.
Posted in Microphones | 6 Comments »
---
---
---