Blue Microphones Blueberry
Cardioid Condenser Microphone
The Blueberry is a large-diaphragm, side-address cardioid condenser microphone with a transformer-coupled output. It was Blue's first solid-state microphone.
The Blueberry's capsule is a single-membrane, large-diaphragm design previously reported here as Blue's model B0. The capsule is, in fact, not the B0, but rather a one-sided derivative of the Neumann K67. The front side of the Blueberry capsule's backplate matches the drilling pattern of the K67, and is center-terminated. The rear of the capsule has no membrane, but is a ported plate that can be adjusted to affect the tuning of the capsule.
The same capsule, tuned differently, is used in the Mouse.
The Blueberry capsule is optimized for a relatively low polarization voltage, because the mic does not contain a DC-DC converter.
Blue

the Blueberry has been designed to provide the commanding, intimate presence associated with the world's best (and most expensive) vintage vocal microphones. With its shimmering, detailed highs, smooth midrange, and minimized proximity effect, the Blueberry excels at delivering a vocal right to the front of the mix where it belongs.
This microphone won Electronic Musician's 2000 Editors' Choice Award for Best Microphone.
The Blueberry ships in a padded cherrywood box.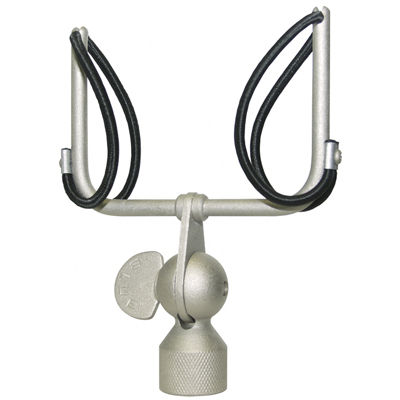 Available separately is Blue's "Series 2," aka S2 shockmount (which is also compatible with the Dragonfly and Cactus microphones).
MIX, 1999

I rarely needed the pop filter. Also, the mic's proximity effect is fairly minimal, except in VERY close quarters, so there's no worry about all your vocalists sounding like Barry White. If you're looking for a vocal mic with a huge bass bump and a presence boost, this is not the mic for you, but on both male and female vocalists, The Blueberry provided an un-hyped sound that was quite natural, with an uncolored off-axis response.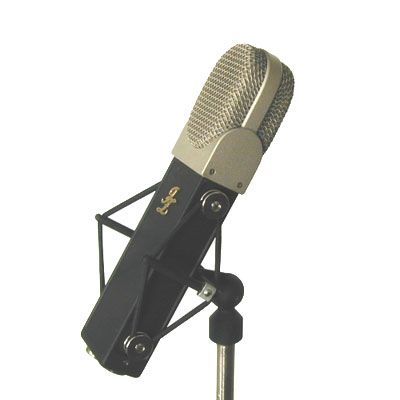 The Blueberry, like several of Blue's early products, was the subject of an intellectual property dispute in 2006, when the original manufacturer, SIA Scruples/Violet Design, attempted to register a lookalike microphone with the EU's "Office for the Harmonization of the Internal Markets" — essentially the EU's trademark office. The OHIM called Scruples' registration invalid, awarding the IP rights to Martin Saulespurens of BLUE. For a time, this mic was known as the Violet JZ-1 or JZ1.
The Blue Microphones Blueberry is also known as: JZ1, JZ-1.
The mic was released in 1997.
Specifications
Frequency Response - Cardioid

Click Graph to Compare!
| Pickup Patterns | Pads & Filters |
| --- | --- |
| Cardioid (20 mV/Pa; 20-20,000 Hz) | |
Capsule Dimensions
Impedance
SPL/Noise
Diaphragm diameter: 24mm
Capsule diameter: 34mm
Diaphragm gauge: 6 microns
150 Ohms (Low)
Max SPL: 133 dB
Self-noise: 9.0 dB(A)
| Weight | Length | Max Diameter | Interface(s) |
| --- | --- | --- | --- |
| 520g (18.34oz) | 235mm (9.25'') | 50mm (1.97'') | |
Power Specifications
Requires phantom power
Phantom voltage: 35-48v
Did we get anything wrong on this page? Please let us know!