beyerdynamic M 500
Hypercardioid Ribbon Microphone
The M500 is a hypercardioid ribbon microphone in a traditional handheld form-factor. It was first produced in 1969, and discontinued around 1990 with the limited-edition release of 999 mics finished in silver and named "M 500 Classic."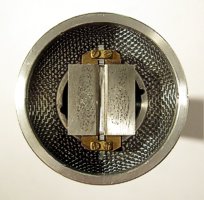 The mic has a single ribbon transducer made of pure aluminum, 0.85'' in length. Its rated sensitivity changed sometime between 1977 (0.9 mV/Pa) and about 1984 (1.2 mV/Pa), although this could reflect a measurement change rather than a design change in the mic. Note that although Beyerdynamic was among the first manufactures to employ rare-earth magnets such as Neodymium in their microphones, this didn't happen until after the M500 had been discontinued.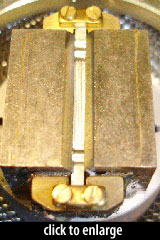 Stephen Sank, 2009

The stock ribbon is only corrugated in the normal sense, meaning in a manner that makes it flexible, at the ends, and [uses] shallow corrugations. The whole middle section is rendered rigid by the lengthwise pleats. This is why:

stock Beyer ribbons have a large amount of overshoot distortion that rises with frequency,
they fatigue with normal sound pressure levels (due to shallow & few corrugations, and…
they have higher output level than with a fully corrugated ribbon, [because] the rigid ribbon moves pistonically, so generates current more uniformly & efficiently than a ribbon that moves naturally with the soundwave.

So, one plus at the expense of two whopping big negatives.
The mic was sold in a few configurations; following is a partial list:
M 500 N - low-impedance, DIN connector
M 500 N(C) - low-impedance, XLR connector
M 500 N(C) TG - low-impedance, XLR, Tour Group version: black finish; probably had stronger headbasket
M 500 N(C)S - low-impedance, XLR, locable on/off switch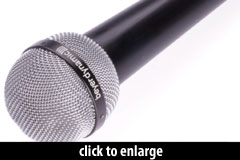 Beyerdynamic

The M 500 [frequency graph] shows the rising high frequency response so essential to modern music artists… In this respect, the M 500 is unlike the standard beyerdynamic ribbon which is essentially flat in response. A new and unique four stage integral blast filter permits handheld use with lips almost touching the microphone without danger of popping, hissing, and breathing sounds.
The beyerdynamic M 500 is also known as: M500, M 500 N(C).
The mic was released in 1969.
Specifications
Frequency Response - Hypercardioid

Click Graph to Compare!
| Pickup Patterns | Pads & Filters |
| --- | --- |
| Hypercardioid (1.2 mV/Pa; 40 - 18,000 Hz) | |
| Ribbon Construction | Impedance | SPL/Noise |
| --- | --- | --- |
| 0.85'' long, pure aluminum ribbon | 200 Ohms (Low) | Max SPL: 130 dB |
| Weight | Length | Max Diameter | Interface(s) |
| --- | --- | --- | --- |
| 270g (9.52oz) | 185mm (7.28'') | n/a | |
Did we get anything wrong on this page? Please let us know!