Hi gang, and welcome to the first edition of the
Mic News
newsletter! You might have subscribed some time ago (when you entered one of our monthly microphone giveaways); if for any reason you wish to receive no more of these monthly missives, just send a blank email message
here
.
For everyone else: Thank you! I appreciate your support, and I'll do everything humanly possible to make it worth your time to stick around. For example...
Pssst! Sekrit Microphone Giveaway!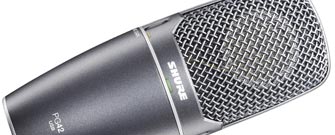 Thanks to the generosity of my friends at
Shure
, I have a brand-new
PG42-USB
microphone to award to one of the subscribers to this newsletter. The best part? You're already entered!
The winner will be selected randomly, and announced in the next edition of this newsletter — sometime around September 15.
About that
PG42 USB
: it's an all-purpose large-diaphragm FET condenser suitable for vocals, instruments, and podcasting. You won't need a fancy preamp — just a USB cable. The mic has an onboard ADC (and DAC, for the headphone jack).
Unless you are reading this during a session, please join a quick round of applause for Davida and the gang at
Shure
, who have been incredibly supportive of RecordingHacks.com!
Mic-a-Month Update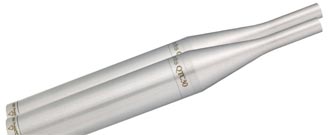 In just a couple days the Mic-a-Month machine will select the winner of this month's amazing microphone giveaway prize, a matched pair of
Earthworks QTC30
omnidirectional condensers.
If you've ever used a high-end, small-diaphragm omni before then you don't need me to tell you... but if not, these mics open up a whole new world of techniques and applications. Earthworks has mastered this niche, with hand-selected and paired capsules and an excruciating tuning process. The QTC30 has a flat frequency response from 10Hz–30kHz. You have to hear 'em to believe it.
Head on over to the
microphone giveaway
to enter (or confirm your status). This is one you won't want to miss.
If you've been part of these giveaways for a while, you'll remember that this month originally had a different sponsor. Earthworks not only rescued this month's giveaway, but significantly upgraded it — to the biggest-value prize so far this year! To Daniel, Megan, Bill, and everyone at
Earthworks Audio
: thank you!
Help Me Help You
If you have a Facebook or Google account, you could help me out with a couple quick mouse-clicks. Look on the
RecordingHacks homepage
, on the right side of the page; you'll see the Google "+1" and Facebook "Like" buttons. If you love what we're trying to do, clicking either or both of those will help spread the word.
Needless to say, if you don't believe the RecordingHacks site merits your endorsement, don't click those buttons! Instead, go check out
gearslutz
or something. ;)
Ultimate Podcasting Mic Shootout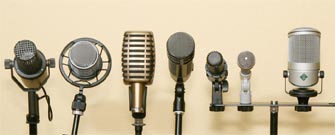 RE-20, SM7, MD-421, PR-40... what's the best podcasting mic on the market? I think the radio guys had this figured out 20 years ago.
We gathered the best broadcast microphones on the planet and conducted a blind listening test. The results might surprise you — and they cost me about $1000! See
The Ultimate Podcasting Mic Shootout
.
Ribbon Madness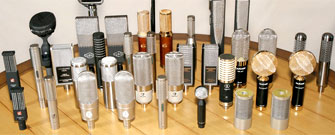 We've published most of the results of the
biggest ribbon-mic test in history
: "clean" guitar (Fender), "dirty" guitar (Marshall), drum overheads, alto sax, and character voices. Just one session remains: acoustic guitar. We hope to have that online before the next edition of this newsletter. Stay tuned!
Audio engineering students, you are eligible for free access to all the
original 24-bit audio files
from the ribbon mic sessions. All you have to do is
ask.
Coming Soon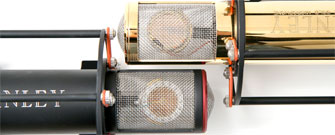 I will be at Sausalito's
Loudville Studios
next week to record voice actor Mark Keller through the
Manley Reference Cardioid
and Reference Gold tube mics, as well as the
Bock Audio 195
and maybe an
Apex 460
just for kicks. Oh, and Mark's
U 47
.
We have a slew of reviews in the pipeline, most from guest authors: the Lewitt Audio drum mics, the Cloudlifter CL-2, the R-101 and DIYAC RM-5 ribbon mics on VO, the VariOhm variable impedance device, the Gauge ECM-84 pencil mic, the Aseyer D36A tube mic, and more.
My newest mic acquisition is winging its way here from Tula, Russia: an
Oktava ML-19
cardioid ribbon mic. I've been looking forward to this for months. I'd hoped it would be here for the great Ribbon Shootout, but, because the mic was discontinued some years ago, the factory has had to scavenge some parts. Who's up for another ribbon mic shootout?
Travel Plans / Meetups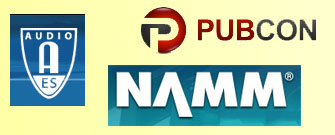 I will be at AES (NYC) in October, Pubcon (Las Vegas) in November, and NAMM (Anaheim) in January. If you want to join a RecordingHacks meetup, get in touch.
(I'll have schwag!)