Earthworks Audio Z30X
Cardioid Condenser Microphone
The Z30X was the first of Earthworks' cardioid microphones; it was introduced in the 1990s, until it was replaced by the SR77 (itself renamed as the SR30).
The mic's advertised frequency response was "30Hz–30kHz ±1.5dB."
Its cardioid pattern was not consistent across the frequency spectrum:
SoundOnSound, 1998

[T]he mic is indeed very wide at the front, not reaching the 3dB down points until at least 60 degrees (and more like 80 degrees at 8kHz). The rear of the microphone exhibits a very definite hypercardioid shape which builds to a maximum as the frequency rises to 4kHz, with deep notches in the sensitivity at 135 and 225 degrees. Above 4kHz the rejection falls steeply to around 15–20dB.
Nonetheless, the mic was praised by reviewers for its clear and accurate sound.
MIX, 1999

The Z30X captured a phenomenal amount of detail — even the sound of the keys being fingered was absolutely accurate. "Clarity" and "detail" are words I've seen in every single Earthworks microphone review I've read, and those are indeed the best words to describe the sound of the Z30X. This first impression held through every single trial I gave the microphone…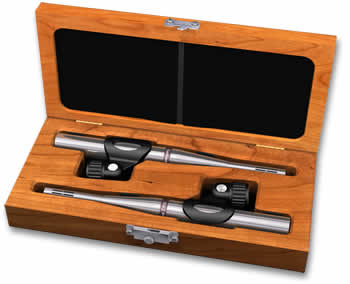 The Z30X was available in both cardioid and hypercardioid variations, either singly or matched pairs:
Z30X - cardioid pickup pattern
Z30XL - hypercardioid pickup pattern
Both were built into a 3-piece, tapered body that was very similar to the company's omni mics, albeit with a longer tip to provide room for the acoustic vents behind the mics' capsules.
Like all Earthworks' Cardioid mics, the Z30X used a 9mm-diameter capsule.
Permalink: Earthworks Audio Z30X
The mic was released in 1998.
Specifications
Frequency Response - Cardioid

Click Graph to Compare!
| Pickup Patterns | Pads & Filters |
| --- | --- |
| Cardioid (10 mV/Pa; 30 - 30,000 Hz) | |
Capsule Dimensions
Impedance
SPL/Noise
Capsule diameter: 9mm

n/a
Max SPL: 145 dB
Self-noise: 22.0 dB(A)
| Weight | Length | Max Diameter | Interface(s) |
| --- | --- | --- | --- |
| 225g (7.94oz) | 235mm (9.25'') | 22mm (0.87'') | |
Power Specifications
Requires phantom power
Phantom voltage: 48v
Did we get anything wrong on this page? Please let us know!