January Microphone Giveaway
Announcing the winner!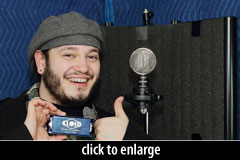 Congratulations to Juan Carlos Bagnell, the winner of the Fat Head II and Cloudlifter CL-1!
Juan is a freelance voiceover director and recording engineer, a gadget blogger, and the cohost of a great video blog called Movies You May Have Missed.
Follow Juan on Twitter or check out an episode of Movies You May Have Missed.
Microphone Giveaway Details
This month's contest prize is brought to you by my friends at Cascade Microphones and Cloud Microphones:
We're giving away a Cascade Fat Head II ribbon microphone and a Cloudlifter CL-1 Mic Activator!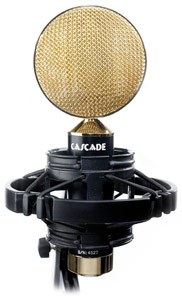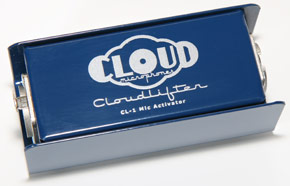 Can we mod that ribbon mic, please?
The prize is not just a Fat Head II… it's a Fat Head II with a Lundahl transformer! (Thank you, Michael Chiriac!)
Make that an ACTIVE ribbon mic!
And we're bundling the Fat Head II with a Cloudlifter CL-1 from Cloud Microphones. (Thank you, Rodger Cloud and David Bryce!)
The CL-1 is an ultra-quiet active electronics circuit for the Fat Head or any other low-output dynamic. It basically turns the Fat Head into an active ribbon mic.