---
Tuesday, August 22nd, 2017 | by matthew mcglynn
Warren of Produce Like A Pro invited me to do a Q&A session on Youtube Live, which he dubbed "Mic Madness with Matt McGlynn." We went on for over 2 hours!
It was good fun, and we got into some detail about a number of things (but of course mostly about microphones!).
Here's the recording:

Because several people have already asked: I used my go-to podcasting mic, the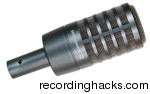 beyerdynamic M 99. That was my personal favorite from the Ultimate Podcasting Mic Shootout.
My studio isn't really set up for video, so rather than drag my usual preamp, interface, and and outboard gear across the room I went super-simple on the audio chain: mic, Mackie USB interface, laptop.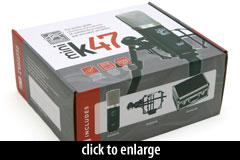 By the way, this video contains the first public announcement of the new and upgraded Roswell Mini K47 condenser microphone, which is now available through discriminating dealers around the country (and soon, world). More info here.
Warren talked about doing another Mic Madness session. If you'd like us to, leave a request (or even a specific question) here or on the Youtube video.
Posted in Interviews, Microphones, Podcasting, Video | 2 Comments »
---
---
---