---
Friday, June 13th, 2014 | by matthew mcglynn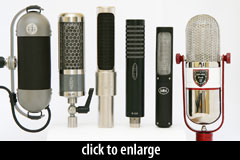 A handful of exciting new ribbon microphones have come out in the past year, so naturally, I got a pair of each and staged some sessions. We pulled in a few familiar models for comparison purposes; because the new mics all fall into the midpriced ($600-$1000) tier, we limited the selection to microphones under $1000.
We'll hear all these microphones on multiple sources over the next few weeks: drum overheads, voice, and acoustic guitar for sure, with other possibilities in the works.

Meet the Microphones
The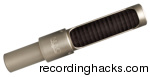 AEA N22 was announced last Fall at AES, and has now been on the market for about 8 months. It combines a "large geometry" ribbon with a step-up transformer and an active impedance conversion stage, and as such requires phantom power. It has higher sensitivity than a passive ribbon, and seems to be optimized for relatively close mic placement, which means it does not require an especially high-gain preamp for most applications. Its frequency response is similar to many vintage ribbons, with a relatively soft top end (-3dB @ 10kHz).
The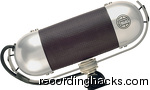 AEA R92 is a passive microphone. Like the N22, it is designed to be used close to a sound source. Unlike the N22, it has two subtly different sounds, due to the use of materials with differing acoustic qualities in the rear grille. It has an integral mount, and a hard-wired XLR "pigtail." The mount is designed to allow the mic to rotate 180°, making it very easy to quickly point the other side of the ribbon at the sound source.
The R92's frequency response is relatively flat from 3kHz–12kHz, but rolls off above that point (-3dB@15kHz).
The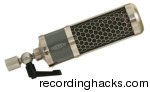 Samar Audio Design AL39 is the second production model from Mark Fouxman's boutique ribbon factory in Salt Lake City. It bears the hallmarks established by the company's premium ribbon, the MF65, as well as the company's various prototype mics — a custom ribbon motor, a custom toroidal transformer, strong visual design, and refined metalwork. The AL39 incorporates some of the motor design tricks pioneered in the MF65 (which was one of the notable and favored mics in the $60,000 Ribbon Mic Shootout). It was designed to have an extended high-frequency response, without losing the character that engineers love about ribbon microphones.
The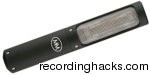 Mesanovic Model 2 is the second mic from Deni Mesanovic, who builds ribbon microphones by hand in Detroit. It is a passive microphone that, like the AL39, was designed to have an extended frequency response — again through both the motor design and the use of acoustic filters. It also uses a toroidal transformer from Samar Audio.
On paper, the Model 2 is the brightest-voiced microphone in this roundup; the published graph is nominally flat to 10kHz, with a broad 3dB boost centered at 13kHz. (-3dB @ ~21kHz)
The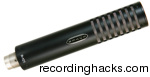 Royer Labs R-101 has been available for a few years, and so serves as a sort of standard to which we can compare the newer mics. It uses an offset ribbon design (patented by Royer Labs) to create two subtly different sounds from the front and back of the microphone.
The R-101 has a nominally flat frequency response from 30Hz–15kHz, with a steep rolloff above that point (-3dB @ ~18kHz).
The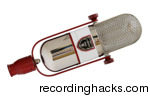 Cathedral Pipes Seville seems to be hybrid of vintage and modern styles. For example, the body is essentially the same as an RCA 77 — but with a pair of blue LEDs inside the grille, a modern trend unimagined by Harry Olson. And its sound tends toward the rolled-off, darker end of the sonic spectrum. Yet it has an active output circuit, with a ~20dB amplifier stage following the Cinemag step-up transformer. It uses a slightly heavier ribbon material than most of the microphones in this test, aside from the R-101.
Although no frequency response chart has been published, I would expect it to look like the N22's, with a relatively soft top end, although perhaps with more proximity effect.
Ribbon Microphones At A Glance
** We do not have official specs for the sensitivity of the AL39 and Seville; however, in our own lab we've measured all these microphones and estimated their sensitivity at 1kHz to generate these starred values.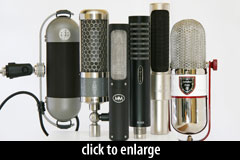 Voicing and Positioning
Although generalizations can be misleading, I will make one here for the purposes of introducing an important discussion about the sound and placement of these six ribbon mics: Many ribbon mics exhibit significant proximity effect, and a relatively rolled-off top end.
That means, in general, that ribbons have capture less high-frequency sound than condensers or even some moving-coil dynamics, and also that if a ribbon mic is positioned close to a sound source, the track will have much more low-frequency sound than expected.
While the above is generally true of ribbon microphones, it is in fact not entirely true for several of the microphones in this roundup. That is, some have an extended high-frequency response, and some have low-frequency filtering to reduce the effects of proximity.
In most mic tests, we'd keep the placement consistent, in an effort to be fair. Given that a couple of these seem to have more pronounced differences in how they respond to placement (and specifically to the distance from the sound source), we'll probably try a few things in hopes of highlighting each microphone's strengths.
$1k Ribbon Review – Table of Contents
Introduction
Acoustic Guitar (coming soon)
Drum Overheads (coming soon)
Posted in Microphones, Shootouts | 11 Comments »
---
---
---