---
Sunday, November 13th, 2011 | by Jordan Reynolds
Over the past few years, ribbon microphones seem to have made a comeback. All I ever hear on audio blogs and podcasts is how awesome ribbon microphones are. Well, thanks to RecordingHacks, Royer, and DIYAC I was given the opportunity to see what this influx of ribbon love was all about.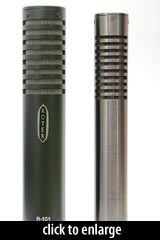 There are tons of ribbon microphone articles, reviews, and shootouts, but the audio sources are rarely vocals or voiceover. The only one that comes to mind is this site's Ribbon Voiceover Shootout.
In this review I'll be covering the Royer R-101 and the DIYAC RM-5 ribbon microphones, and how suitable they are for voiceover.

A quick disclaimer: This review is not intended to be a shootout. It includes the necessary technical details for all you fellow geeks, but don't expect this to be a super-precise A/B comparison. My goal is to demonstrate is how ribbon microphones, in general, perform when used for voiceover. This review should be useful to both audio engineers and the average (non-engineer-type) voice actor.
With all of that out of the way let's get our hands (or ears?) dirty! Hopefully not too dirty though…
So how do these mics feel and look? We certainly know it's not the most important feature of a microphone–but if it's going to be staring at your face for hours on end good looks can't hurt. The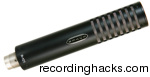 Royer Labs R-101 has a very classy, sharp, and professional look. It's not too flashy but certainly not cheap looking either. The black matted finish makes it easy on the eye. Just by holding the mic it doesn't feel cheap or light.
The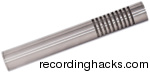 DIY Audio Components RM-5 is similarly shaped as the R-101 but still different. The shiny polished body is elegant yet very simple. The mic also feels extremely solid and well built. Let's just say both mics are sexy enough to hang out in my studio.
This is the signal path used for the tests below:
Microphone→
Cloudlifter CL-1→
RME Fireface UFX→
Computer (44.1kHz / 24-bit)
Both microphone cables (into and out of the Cloudlifter) were Mogami. I used the Cloudlifter to give me an extra 20dB of clean gain. [See our recent Cloudlifter CL-1 review. –Ed.] The preamps and converters on my RME Fireface UFX were designed to be extremely clean and uncolored. A pop filter was also used.
Both of these ribbons have fixed figure-eight polar patterns. The RM-5 I received was a prototype with no discernable way to identify the front or back. However, I found one side to be particularly more open, brighter, and just more suitable for voiceover. The back side of the R-101 was much clearer, brighter, and focused. I exclusively used my "preferred" sides of both microphones for this review.
First, I wanted to demonstrate how both mics sound using the exact same positioning and distance for each take. Sadly, my cell phone camera is better than my old digital camera. So you can reference the very mediocre camera phone photos for placement.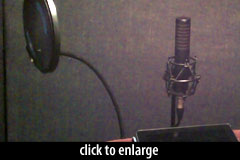 I picked arbitrary working distance of seven inches for this test. Here is a high-energy commercial read. (Note: I had a bad cold during this session, so please excuse the grogginess in my voice.)

DIY Audio Components RM-5

(at 7 inches)
[audio:http://recordinghacks.com/sounds/samples/jordanvoribbon/RM5-7inches.mp3]

Mic: Royer Labs R-101

(at 7 inches)
[audio:http://recordinghacks.com/sounds/samples/jordanvoribbon/R101-7inches.mp3]

The R-101 sounds pretty good at this distance. It was warm, present, but just a tad bit boomy for my tastes. At this distance, the RM-5 was very round and thick–but definitely too boomy, with some low-end buildup.
So, as with any microphone you want to find that "sweet spot" for your source. I played around with these mics a lot until I found an ideal distance. Here are samples at working distances that better suited each microphone:
DIY Audio Components RM-5

(at 10.5 inches)
[audio:http://recordinghacks.com/sounds/samples/jordanvoribbon/RM5-commercial.mp3]

Mic: Royer Labs R-101

(at 8 inches)
[audio:http://recordinghacks.com/sounds/samples/jordanvoribbon/R101-commercial.mp3]

As you can hear, distance and placement make a huge difference. The R-101's change is subtle because it already sounded pretty good at one inch closer. The change in the RM-5's sound was quite drastic. With correct placement both microphones really demonstrate their ability to soften the overall sound without introducing too much low-end and proximity effect. In this high-energy read, these mics really soften the transients and unpleasant mouth noises whereas condensers can typically magnify them.
Now that we've found each mic's sweet spot, let's see how they handle a softer, less dynamic, narration read.
DIY Audio Components RM-5

(at 10.5 inches)
[audio:http://recordinghacks.com/sounds/samples/jordanvoribbon/RM5-narration.mp3]

Mic: Royer Labs R-101

(at 8 inches)
[audio:http://recordinghacks.com/sounds/samples/jordanvoribbon/R101-narration.mp3]

Both mics sound great, yet very different from one another. But they both perform as any ribbon mic should: softening and smoothing out the overall sound. This script has quite a few S's but both microphones tame them very well. Sibilance can sometimes be a real headache with condenser microphones.
It's fascinating how different the two mics sound. The R-101 tends to have much more pronounced mids and highs while the RM-5 has quite the opposite. The RM-5 really tames the highs and enhances those lower chest tones. In the end, both microphones still have a characteristic ribbon sound – albeit each with its own character.
Gain, anyone?
Since both of these microphones are passive ribbons they require a lot of gain. Depending on the type of read, I used 55dB–60dB of gain. When using a passive ribbon for voiceover, you will need a preamp to offer at least 60dB of clean gain.
The Cloudlifter CL-1 provides an extra 20dB of gain for any passive dynamic (moving-coil or ribbon) microphone. I found that the CL-1 lowered the noise floor of the preamps in my RME Fireface UFX by several dB.
Unfortunately, when using gain levels this high, preamp noise levels may become more audible. If the noise is loud enough, it can become distracting. This is because the human voice is so dynamic, with pauses between waveforms that "expose" the noise floor. However, with proper mic placement and clean gain staging, you can avoid such problems.
What types of voices would most benefit from using a ribbon microphone?
The first type that comes to mind is a sibilant voice. These ribbons naturally tame those S's very well. I find that female voices tend to more frequently produce sibilance. So, let's throw female voices onto the list. Some voices naturally produce more mouth noises (clicks and pops) when speaking. A ribbon microphone will not enhance every lip smack like condensers do. I'm not saying that ribbon microphones are only suitable for these kinds of voices. I'm saying that these kinds of voices can reap benefits from using a ribbon microphone.
What styles of voiceover work are ribbon microphones suitable for?
The answer to this question is entirely subjective. In my humble opinion, ribbon microphones can be suitable for any kind of voiceover work. The gentle and warm sound these ribbons provide make the human voice very pleasant to listen to over long periods of time.
I see myself mostly using ribbons on long-form narration, along with specific animation or commercial projects that require a vintage/warm sound. Due to modern trends in audio technology, our ears have become accustomed to hearing the human voice with crisp, biting detail. Just listen to any commercial you hear today; the voice is extremely enhanced and processed regardless of how pleasing it is to listen to. This is why I don't, currently, see ribbon microphones being suitable for modern commercial work.
But, most work in the voiceover industry is narration.
Could a ribbon microphone become your all-around workhorse voiceover mic? I'd say no–but it's certainly very usable for the styles of voiceover work I already mentioned.
Would I want either of these ribbon microphones in my voiceover mic arsenal? Absolutely. The smooth silky sound of a voice recorded through a ribbon microphone is desirable. This is why many of us own more than just one microphone, right? Because all microphones sound different, depending on the source. Thus giving us yet another excuse to blow all of our money collecting microphones.
I'd like to thank Matt McGlynn at recordinghacks.com, Royer Microphones, and DIY Audio Components for giving me the opportunity to review these fantastic ribbon microphones.
matt mcglynn

I will echo Jordan's gratitude to John Jennings at Royer Labs and Artur Fisher of DIYAC for the loan of these two microphones. Both mics were loaned to us for evaluation purposes.





Jordan Reynolds is a voiceover actor from Denver, Colorado. Years ago, he discovered a new passion for audio engineering after putting together his first recording studio for his voice acting career. He also works as an IT professional, performs improv theater, writes music, and mixes/produces small music projects in his home studio.
Posted in Microphones, Technique, voiceover | 16 Comments »
---
---
---