---
Sunday, February 14th, 2010 | by Slau Halatyn
One of the biggest trends in the pro audio world in the last 10 years, apart from the resurgence of the ribbon microphone, has been the modification of lower-end gear to yield high-end results. In many cases, a simple tube or transformer swap can immediately make a noticeable difference in the sound. In some cases, additional circuit changes can transform a good piece of equipment into great equipment that might rival the performance of gear many times its price. Perhaps nowhere is this more prevalent these days than with microphones. Not only are there a ton of sites that offer DIY solutions for mic mods, but there are several companies and boutique "mic modders" who offer these services for a reasonable price. Reasonable, that is, when you consider the price of the mics that these modified specimens are said to rival.
For the average project studio owner, spending $5,000 or $10,000 on a microphone is usually out of the question, but spending a few hundred dollars on a mic and a few hundred dollars on modifications is a much more realistic proposition. These modified mics may not have the sex appeal of a vintage Neumann or RCA but they can often hold their own or even outperform their revered competition. Will they help a studio attract clientele? Probably not. Will they get the job done? Judging from my own adventures with mic modding — which I'll detail in this article — absolutely. Wouldn't everybody love to have the bragging rights that go with owning a beautiful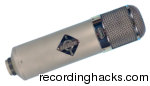 U-47 in perfect condition? Naturally, but when your clients are paying $50 per hour, it's not easy to justify a $10,000 mic much less all the other items in the gear lust list. Having an affordable option in the "modded" category is a welcome alternative for a growing number of studio owners on a budget and, let's face it, these days, who isn't?
As a studio owner, I've rented plenty of microphones over the years. I've often fantasized about owning many of the legendary mics that have come through the door. I could easily afford them all if I'd only increase the studio rate to $500 per hour. Need I pursue this scenario any further to illustrate my point?
Putting myself squarely in the category of a studio owner on a tight budget, I began researching the possibility of modifying a few mics that could perform on a high level without the high price tag. One of the articles that I found intrigued me quite a bit. A 2005 bench test of the Apex 460 by Dan Richards on StudioReviews.com compared it to a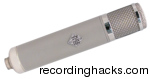 Telefunken USA R-F-T M16. To my astonishment (and the astonishment of many others), the two mics were virtually identical, yet the M16 cost about $1,400 whereas the 460 came in at around $230. I hardly needed further convincing and quickly bought a pair of Apex 460s from an online retailer. Actually, what really convinced me was the fact that Dae Bennett of Bennett Studios told me that he had a pair in his mic locker. He put me in touch with someone who had modified a pair for him and that got me going down the path of mic mods.
The Apex 460 is a rebranded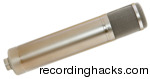 Alctron HST11A, whose large diaphragm tube condenser design is one of the most widely copied on the market. The HST11A has a circuit based on the Telefunken Ela M 251 but with 9 selectable polar patterns found in the 251's close cousin, the AKG C 12. A little bit of surfing and perusing of audio forums will reveal a ton of threads about the many flavors of the HST11A and the plethora of mods that are available.
Now, I've never been one to grab the nearest soldering iron when something went wrong with gear. Yeah, swapping out an IC or a tube was never a big deal but, when it comes to changing transformers and capacitors, I knew that I'd be looking for someone to do the mods on these mics for me. I contacted Dae's friend and had him modify my Apex 460s. I shot them out against a stock 460 and definitely noticed a difference. The highs were a bit smoother — but that's about it. That said, I was quite happy with my 460s. I used them on several sessions and was always very satisfied with the results. I knew that the modification had included a tube swap and a minor circuit change but I honestly didn't care what it was. If it was good enough for Bennett Studios, it was good enough for me.
Although I happily continued to use my modified 460s, I always wondered what it would've been like to have them fully modified. I mean the works — capsule, transformer and all. The curiosity kept driving me to continue my research and I was soon considering having the 460s modified once again.
One of the names that kept coming up in my research was Dave Thomas of Advanced Audio Microphones. It appeared that many people had their microphones modified by him over the years and he even offers his own line of AA-branded mics such as the CM-47 and CM-12. Reading the material on his web site made me want to whip out the credit card and buy everything. The prices were within the range of, well, sane, and if his claims were honest, I could get a few tools that apparently might perform on par with tools that would test the dynamic range of my credit limit.
As soon as my GAS attack subsided a bit, I continued to research the possibility of having Dave modify my Apex 460s. I read a ton of forum threads dating back several years. Many folks raved about the results they were getting from their Advanced Audio mics, while a few others complained about long turnaround times. I decided to email Dave myself with a few questions about the mods.
When I received my first reply from Dave, it nearly made my head spin. Dave went into great detail about the design of the stock HST11A circuit and the various modifications, the reasons for each change and the measurable results of each modification. Frankly, much of it was beyond my comprehension — I could appreciate it, yes, but truly understand the physics behind it? Not as much as I would have hoped. I'm not a true audio "engineer" in the sense of a guy who can take apart a console module and completely rewire or redesign a circuit. I do, however, try to understand what's going on and I consider myself a student of the subject. Reading Dave's reply was a bit of a lesson in itself.
Still, in the back of my mind, I was a bit skeptical in light of the sheer amount of information provided in response to just a few relatively simple questions. My experience has been that people sometimes spew tons of information in an attempt to appear knowledgeable and authoritative. I decided to call Dave to get a feeling for whether he was just snowing me or was a trustworthy business owner.
One of the criticisms I had read on an audio forum claimed that Dave was impossible to reach and terrible at returning phone calls. I found his phone number on the Advanced Audio web site and called. When I got a voice mail message, I thought, "Aha! I'll probably never hear from him!" A short while later, my call was returned. The mild Canadian accent on the line was Dave Thomas himself. He took all the time in the world to answer my questions about his modifications to the 460 and all the various reasons for each change to the original parts and circuit. I soon realized that the reason for his detailed email was not because he was trying to impress anyone but simply because this guy was absolutely passionate about microphones. After our conversation, I found a block of time when the mics wouldn't be sorely missed and prepared to ship them to western Canada for Dave to do his magic — er, modifications. Feeling like I was about to entrust two friends to a surgeon, I made a quick visit to AAmicrophones.com and clicked the Paypal button with a mixture of intrigue and excitement.
So, what exactly does modification involve? There are a few different options. I imagine it's possible to have Advanced Audio do any or all of the various possible modifications but I'll outline the full-blown modification. Again, I'm not a "real" engineer (although I play one in the studio) and I'm perhaps not the best person to explain these mods so I'll spare my readers any snow job and cut right to the chase.
Capsule change — The stock Alctron HST11A houses a dual diaphragm capsule measuring 32 mm. They have reportedly been fairly inconsistent, but that might have been more common several years ago and I've heard that the QC on these capsules is better these days. Frankly, I thought that the stock capsules in my 460s sounded quite good and I considered leaving them as-is. I knew, however, that I would always wonder whether the Advanced Audio capsules, which have an outside diameter of 34mm, might have sounded better. For that matter, had I gone for the AA capsules, I would've wondered whether I'd have been better off with the Peluso capsules offered by Advanced Audio, which also have an outside diameter of 34mm.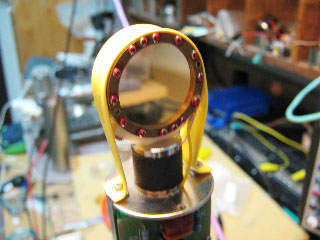 (Both the AA and Peluso capsules utilize a plastic band at the perimeter to prevent the capsule from touching the wire mesh of the head grill, thus avoiding shorting the capsule to the grill.)
I decided to go all the way and opt for the Peluso CEK-12 capsules even though I was happy with the stock capsules. Had price been more of a concern, I would have felt comfortable having Dave make the judgment call on whether the stock capsules were acceptable or whether an upgrade to the AA capsules would warrant the slightly higher cost. The difference works out to about $99 per microphone. The Peluso capsules will set you back an additional $150 per microphone on top of that. As I mentioned earlier, I knew that, had I not chosen the Peluso capsules, I would have always wondered… Of course, now I can't help but wonder whether the Advanced Audio capsules might have sounded every bit as good as the Peluso capsules. Oh well, there might always be another pair in my future.
Tube Swap — The stock 460s (and most other flavors of the Alctron HST11A) come with a 12AX7 tube while the Advanced Audio CM-12 uses a 6072A. Advanced Audio uses Sovtek tubes sold in the United States by Electro-Harmonix. A byproduct of switching from the 30¢ Chinese 12AX7 to the $17 Russian 6072A tube is a 6dB increase in headroom. If you asked me why that is or what are the implications, I might shrug my shoulders and and remind you that I only "play" the part of an engineer. Or, I might simply recite Dave's own words:
Dave Thomas

Because the 460-type circuit used the second half of the 12AX7 as a line driver (CF output), it is possible to take advantage of this in a couple of ways. By taking the output from the cathode in the second stage, the output impedance is much lower than the 'old-school' plate output circuit used by AKG in the C 12, the ELA M 251 and even Neumann in the U 47.

In the 460 and CM-12 the output from the plate in the first stage is no longer driving the transformer directly. This transformer has a reflected impedance of about 100K ohms or less but when the plate is connected directly to grid on the second half of the 6072A the load on the first stage becomes at least 100 times higher plus the plate resistance of the 6072A is also half of the 12AX7. This means the feedback in the first stage can be removed and the gain only drops 4 dB.

Now our C 12 AKG-type capsule has at least 3 dB more output than the stock 32 millimeter capsule. Between reducing the gain in the first stage and replacing the 12AX7 with the 6072A, the resultant circuit will easily handle the larger output of the AKG-type capsule and drive a lower ratio transformer.
I couldn't have said it better myself.
Transformer Swap — It seems that most microphone modifications include a transformer swap of some kind. Most reviews of the HST11A-type mic have identified its stock Chinese transformer as having poor phase response. Virtually all of the DIY mods and mic modders call for a replacement transformer. In the case of the CM-12, a slightly smaller but more efficient dual bobbin transformer is used. According to Dave, this transformer, with half the turns ratio of a single winding, offers 6 dB more output overall while improving the signal-to-noise ratio by 6 dB. In addition, this more sophisticated transformer can handle 6 dB more level with less distortion than the stock transformer. Dave has likened the difference between the stock single coil and the dual bobbin transformer to a single coil guitar pickup versus a humbucking pickup.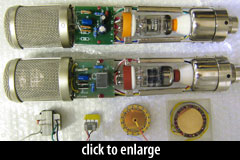 In addition to the items already mentioned, there are a few more things that constitute a full CM-12 mod. The gain of the head amp circuit is reduced by 4 dB, electrolytic capacitors are exchanged for the metal film variety and the power supply's output plate voltage is reduced from around 144 down to 125 volts DC. Not having a solid electronics background, I wasn't equipped to judge these modifications but they seemed to be in line with other modifications I had read about online.
How long does modification take? While I knew it wouldn't be quick, I have to say that the six-week turnaround time for my mics seemed a bit long, though it was made a little easier by Dave's periodic updates. While the mics were on Dave's workbench, I looked around for some replacement shock mounts. I'm not a fan of the stock shock mounts that shipped with my original 460s. Apex has since changed the design a bit but it's still quite similar. I mentioned my quest to Dave who pointed out that Advanced Audio sells premium shock mounts for the CM-12 at a reasonable price so I tacked a pair of those onto my order as well.
At a certain point, it occurred to me that I had shipped out two Apex 460s but, given the extensive modifications, what I'd be receiving would be a pair of Advanced Audio CM-12s. Actually, with the Peluso capsules, they would be considered CM-12SEs (but for simplicity's sake, I'll just refer to them as the CM-12s). By the time I got used to the idea of calling them by their new name, I received a notification from Dave informing me that the mics, power supplies and shock mounts had shipped. Two days and some 2,500 miles later they arrived safely at the studio. I could hardly wait to try them out and eagerly opened the parcel.
The first thing I pulled out of the flurry of packing materials was one of the new shock mounts. It seemed like a sturdy mount with better build quality than the stock Apex mount. I continued to dig into the box and suddenly noticed a vaguely familiar smell. It took me a few seconds to realize it was the smell of spray paint. I immediately had visions of shop class projects in my head. I felt almost nauseated — more so from the image than the fumes. I then found one of the two 460s — I mean, CM-12s — and practically held my breath as I opened the zippered case. Much to my relief, the mic was not spray-painted. In fact, it had a beautiful finish. Rather than the old silkscreened "Apex Electronics" below the grill, there was now a shiny new Advanced Audio logo in its place and a model name at the bottom edge of the body.
I admired the mic for a few moments, grateful that it it didn't look like something I might have spray-painted when I was 14-years-old. Still, I couldn't help being distracted by the hint of primer and dug deeper. I found the second mic but put it aside and pawed through the bubble wrap until I found a power supply. It seems I had found the source of the Krylon cloud. To my dismay, it appeared that the chassis of my power supply was now spray-painted black.
The Apex-branded power supply had a large logo silkscreened on the top. Since Advanced Audio chassis are black metal, and since Dave assumed I wouldn't want the Apex logo, he decided to paint over them. In all fairness, I do understand that some, maybe most, folks might want to completely distinguish their mics and power supplies from the original brand once they've been fully modified. But it wouldn't have mattered to me and I would have preferred the power supplies with their original, smooth metal finish — even with the Apex logo.
At that point, I simply had to have a quick listen. I hooked up one of the CM-12s to the first power supply and ran it through a Millennia HV-3D. The first thing I noticed was that it seemed to have a better signal-to-noise ratio than I had remembered. Of course, this wasn't a controlled test, but since I had used the mics many times, I was fairly used to the noise floor. That improvement alone nearly made up for the spray paint issue. I wanted to continue experimenting with the mic but I knew that I would have plenty of time to do so in the coming days — especially since I had planned to do a shootout against an original stock 460 as well as a vintage AKG C 12.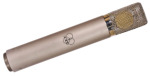 A few days later I borrowed a stock Apex 460 from a friend. Naturally, I wanted to see what a difference the CM-12 mod had made through a direct comparison. I also wanted to compare the CM-12 to an AKG C 12. Although my studio doesn't boast one, DreamHire, one of the greatest pro audio rental companies, has several and is literally down the street from us, so a C 12 was just a phone call away.
Since I tend to use large diaphragm tube condensers primarily on vocals and piano, I decided to focus my comparison on those sources. I also included acoustic guitar, as it often reveals things that the other sources don't. I set up the mics in a double-blind shootout. I positioned them as closely as I could, ran each through a channel on the HV-3D and started off with acoustic guitar. Rather than keep the reader in suspense about the results, I'll pull off the veil at the outset and speak about my impressions of each mic, with the understanding that my judgements were made without knowing which mic we were listening to at any given moment.
Let me start by saying that I probably would have been happy with any one of the three mics in most situations. That said, on acoustic guitar, I thought the 460's highs seemed slightly coarse as compared with the CM-12 and the C 12. It sounded almost as though it had been EQed with a high shelf. If I had no other choice, the 460 would have been acceptable, although I preferred the other two.
On vocals, the difference between the mics was slightly less pronounced. The stock 460 still had a bit of an artificial sheen on the top end of the vocal but it was not as apparent when used with the acoustic guitar. Again, the CM-12 and C 12 were just about neck and neck.
I then moved the mics over to our grand piano. The richer bottom end of the instrument revealed some differences between the mics at the lower end of their frequency range. The differences weren't readily apparent but upon close listening, I'd say they were simply different rather than one being better or worse. The 460's bottom end seemed to roll off earlier whereas the CM-12 and C 12 kept going strong to a lower frequency range. Between the CM-12 and the C 12 the response wasn't identical. I'd say they had a slightly different character in terms of response curve, but again, one wasn't necessarily better or worse.
These two mics probably sounded as close to each other as any two different C 12s would.
At the end of the shootout, after revealing the identity of the mics, I wasn't surprised at all. Given the lineup and what I had learned from researching the mods and their expected results, it made sense to have two mics sound similar with a third sounding noticeably brighter and with a little less bottom end. At the end of the day, I returned the borrowed 460 and continued to compare the CM-12 and C 12 on a few more sources. In every case, the two sounded interchangeable as far as I was concerned. I'm not saying that they were identical but rather that these two mics probably sounded as close to each other as any two different C 12s would.
So, given that we compared only three mics and later only two, is it possible that there was some confirmation bias at work even though we did a double-blind test? Well, I'd be lying if I said absolutely not. Frankly, when one mic stood out with a more brittle high end, I immediately assumed it was the stock 460. When the remaining two microphones proved to be practically indistinguishable, perhaps I felt reassured that my money had indeed been well spent. Could I have then been guilty of not listening closely enough? I don't think so. If anything, I think it made me listen even more closely. Their similarities seemed almost too good to be true. I kept trying to discover some hidden difference but never managed to find anything that I could identify consistently as being a strong or weak point in either the CM-12 or C 12.
In my opinion, the Advanced Audio CM-12SE performs on par with a vintage AKG C 12 — not bad for a roughly $900 mic versus a roughly $9,000 mic. I think it's worth every penny as an LDC tube mic for a home or project studio. Will the CM-12 appreciate in value like the C 12 has? Of course not. However, I would consider it a good investment in the sense that it is a high-quality tool despite its price. There will undoubtedly be those who will quickly dismiss my assessment as rubbish — how could a cheap mic even begin to compare with an expensive vintage mic? There are those who regard even the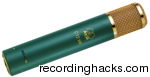 C 12 VR, AKG's revival of its legendary icon, as a poor imitation of its predecessor — and it happens to be a $6,400 imitation. Then again, plenty of people do like the C 12VR despite its detractors' criticisms. I'm sure attitudes are no less mixed regarding modded mics.
I thought about the price of a new CM-12SE versus the cost of buying another brand and having it modified. In my case, I bought the 460s for $188 each and paid $439 a piece for the full modification with Peluso capsules. My total cost per mic came out to $627. That's a great deal considering the $849 price tag for the upgraded CM-12. Remember that you also have to factor in current prices for a rebranded Alctron HST11A. Some have gone up in price and it's harder to find them for less than $250. [The Apex 460 page in the microphone database shows today's best prices from around the web — about $190 as of this writing. –Ed.]
The other thing to consider is that the Advanced Audio CM-12 comes with a better shock mount and an aluminum flight case that's usually superior to most of the other rebranded offerings. If I were going to buy another pair, I'd probably buy the Advanced Audio-branded CM-12 if for no other reason than the power supply has a nice, plain, smooth metal chassis. I should note that Dave Thomas offered to send me two blank replacement covers for my chassis and I took him up on his offer. Although I didn't pay anything for the parts, I did promise him a nice dinner the next time we're out in Vancouver, lest the FCC accuse me of any kind of nondisclosure.
As a companion to this review, I've posted a podcast episode dedicated to the Advanced Audio CM-12SE mod at SessionsWithSlau.com. It features an interview with Dave Thomas along with some examples of the recordings made during the shootout. Visitors can also download 24-bit WAV files to import into any DAW for further comparison. If you have any questions about the content of this review or the podcast and shootout files, please contact me here. For more information about Advanced Audio Microphones please visit AAmicrophones.com.
Tags: Dave Thomas
Posted in Microphones | 10 Comments »
---
---
---