---
Tuesday, September 23rd, 2008 | by matthew mcglynn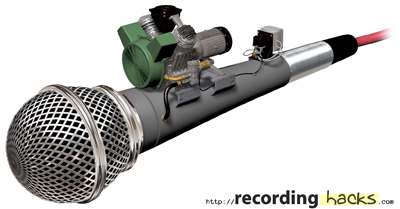 If you think this is cool, wait till you see it on a T-shirt. Just $16 cheap!
Also, I've launched a brand-new line of shirt designs, the "Microphone Series." These shirts will show a single microphone in close-up, reach-out-and-plug-it-in detail. The photos are original.
Celebrate your go-to mics by wearing them on a T-shirt. (Hey, it beats sweating on the real ones.)
The first two mics to get their own shirt are personal favorites. The photos turned out really well. See the new microphone T-shirts here.
Posted in Schwag | No Comments »
---
---
---